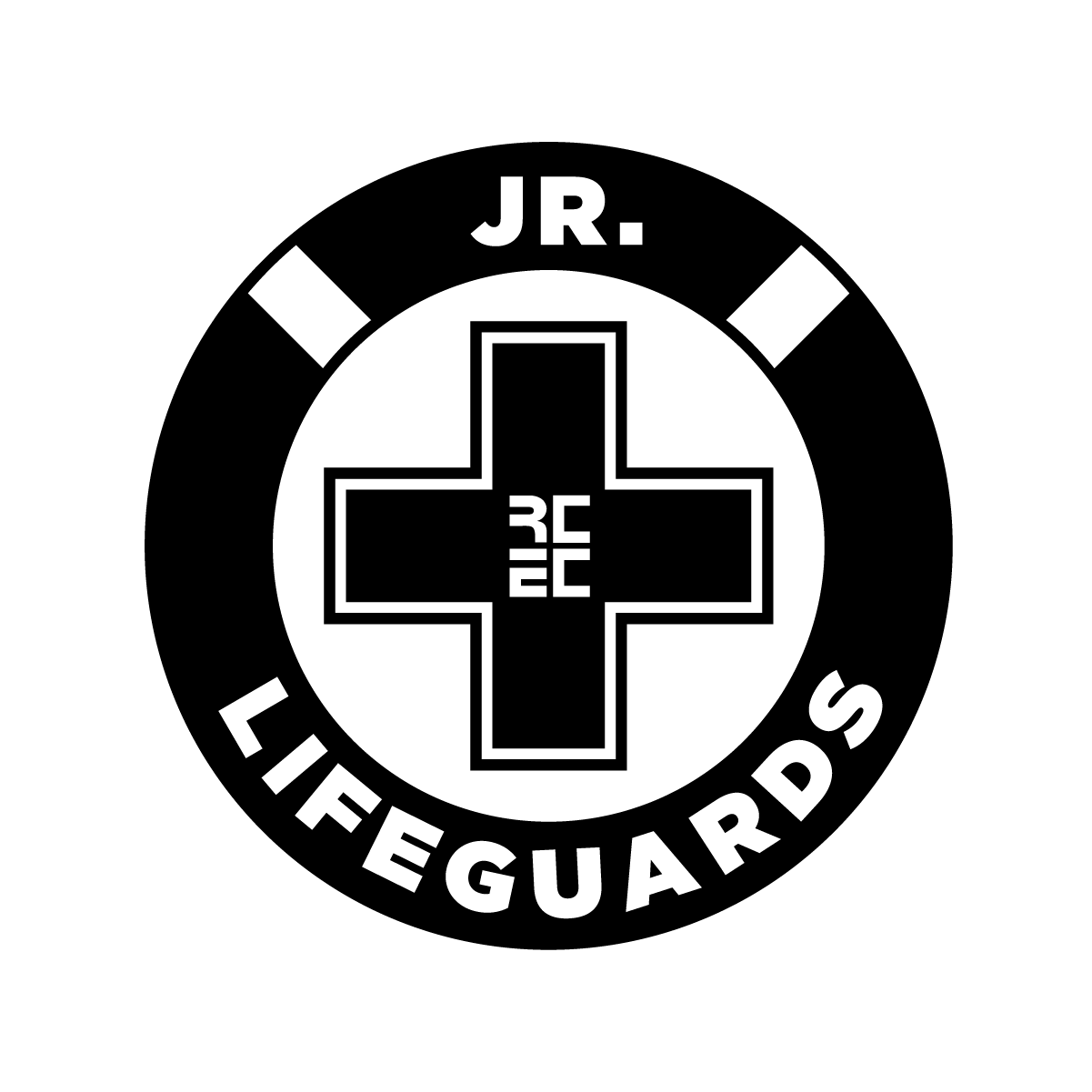 More action, more options, more fun! The Junior Lifeguard Club offers a unique aquatic alternative for those kids who love the water and who want more than "lessons". The Junior Lifeguard Club keeps kids interested and active in aquatics - especially quick learners and those caught between levels. It is perfect for youth who thrive in an energetic learning environment.
Prerequisite: Swimmer 4 recommended

Fall session: 8 weeks / 8 classes
$54 members / $60 non-members
Ages 8 - 16



JR LIFEGUARD CLUB
Thursdays - May 5 - June 23
7:00 pm - 8:00 pm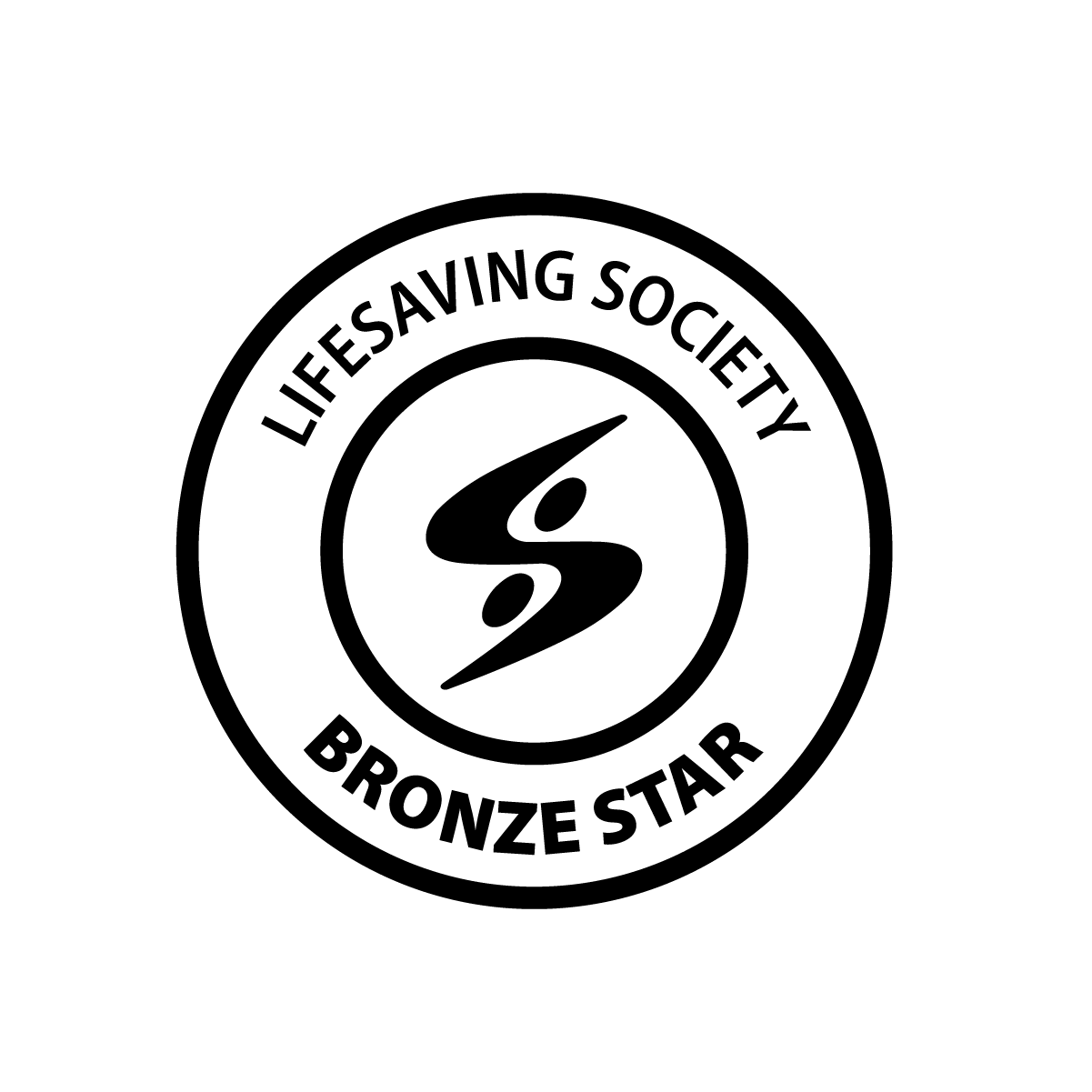 The Lifesaving Society's Bronze Star develops swimming proficiency, lifesaving skill and personal fitness. Candidates refine their stroke mechanics, acquire self-rescue skills, and apply fitness principles in training workouts. Bronze Star is excellent preparation for success in Bronze Medallion and provides a fun introduction to lifesaving sport.
Prerequisite: Swimmer 7- 9 and minimum of age 10+ is recommended
Members $99 +Tax, Non-Members $110 +Tax
YOUTH/ADULTS (13+)



BRONZE STAR/BASIC FIRST AID
Date: TBA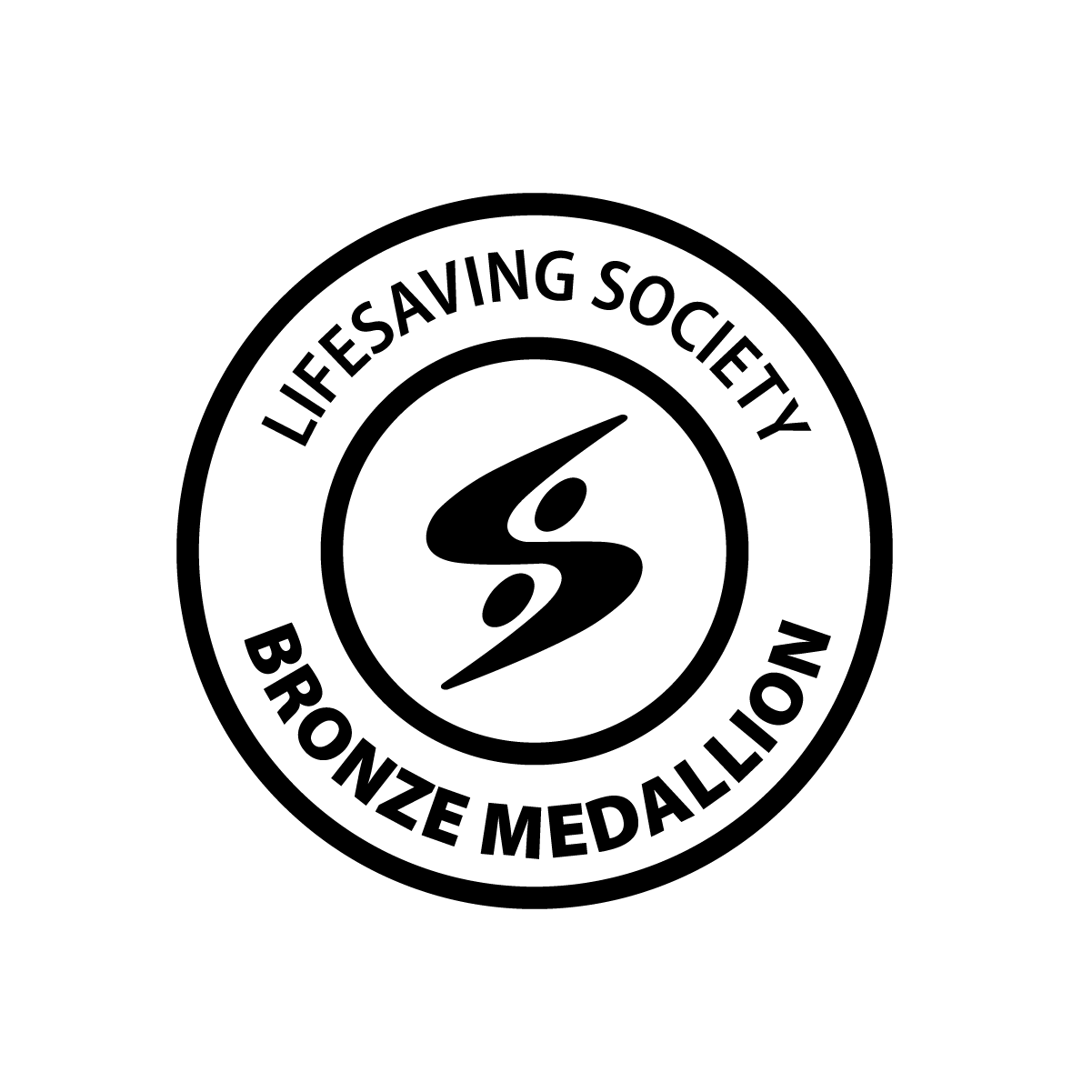 Bronze Medallion challenges the candidate both mentally and physically. Judgment, knowledge, skill, and fitness – the four components of water rescue – form the basis of Bronze Medallion training. Candidates acquire the assessment and problem-solving skills needed to make good decisions in, on, and around the water. Bronze Medallion is a prerequisite for assistant lifeguard training in Bronze Cross.
Prerequisite: must be 13+ years of age by June 23rd or have completed Bronze Star
Members $121.00 +Tax, Non-Members $135 +Tax



BRONZE MEDALLION/EMERGENCY FIRST AID
Thursdays - May 5 - June 16
4:30 pm - 7:30 pm



Emergency First Aid is for people who want a general knowledge of first aid principles and the emergency treatment of injuries.
Skills include: victim assessment, CPR, choking and what to do for external bleeding, heart attack, stroke, wounds and burns.
Includes CPR-C Certification.
Members $76.50+Tax, Non-Members $85+Tax (includes books)
YOUTH/ADULTS (13+)


Emergency First Aid is for people who want a general knowledge of first aid principles and the emergency treatment of injuries.
Skills include: victim assessment, CPR, choking and what to do for external bleeding, heart attack, stroke, wounds and burns.
Includes CPR-C Certification.
Members $52.50+Tax, Non-Members $64+Tax (includes books)
YOUTH/ADULTS (13+)


EMERGENCY FIRST AID + CPR C + AED (1-day course)
Date: TBA










EMERGENCY FIRST AID + CPR C + AED RECERTIFICATION (4-hour course)
Date: TBA



Standard First Aid provides comprehensive training covering all aspects of first aid and CPR. Incorporating all of Emergency First Aid, the course is designed for those who require a more in-depth understanding of first aid including: legal implication of first aid treatment, spinal injuries, heat and cold injuries, bone and joint injuries, abdominal and chest injuries, burns, and medical emergencies. Includes CPR-C Certification.
Members $108+Tax, Non-Members $120+Tax (includes books)
YOUTH/ADULTS (13+)

Standard First Aid provides comprehensive training covering all aspects of first aid and CPR. Incorporating all of Emergency First Aid, the course is designed for those who require a more in-depth understanding of first aid including: legal implication of first aid treatment, spinal injuries, heat and cold injuries, bone and joint injuries, abdominal and chest injuries, burns, and medical emergencies. Includes CPR-C Certification.
Members $76.50 +Tax, Non-Members $85 +Tax (includes books)
YOUTH/ADULTS (13+)



STANDARD FIRST AID + CPR C + AED (2-day course)
Date: TBA










STANDARD FIRST AID + CPR C + AED RECERTIFICATION (1-day course)
Date: TBD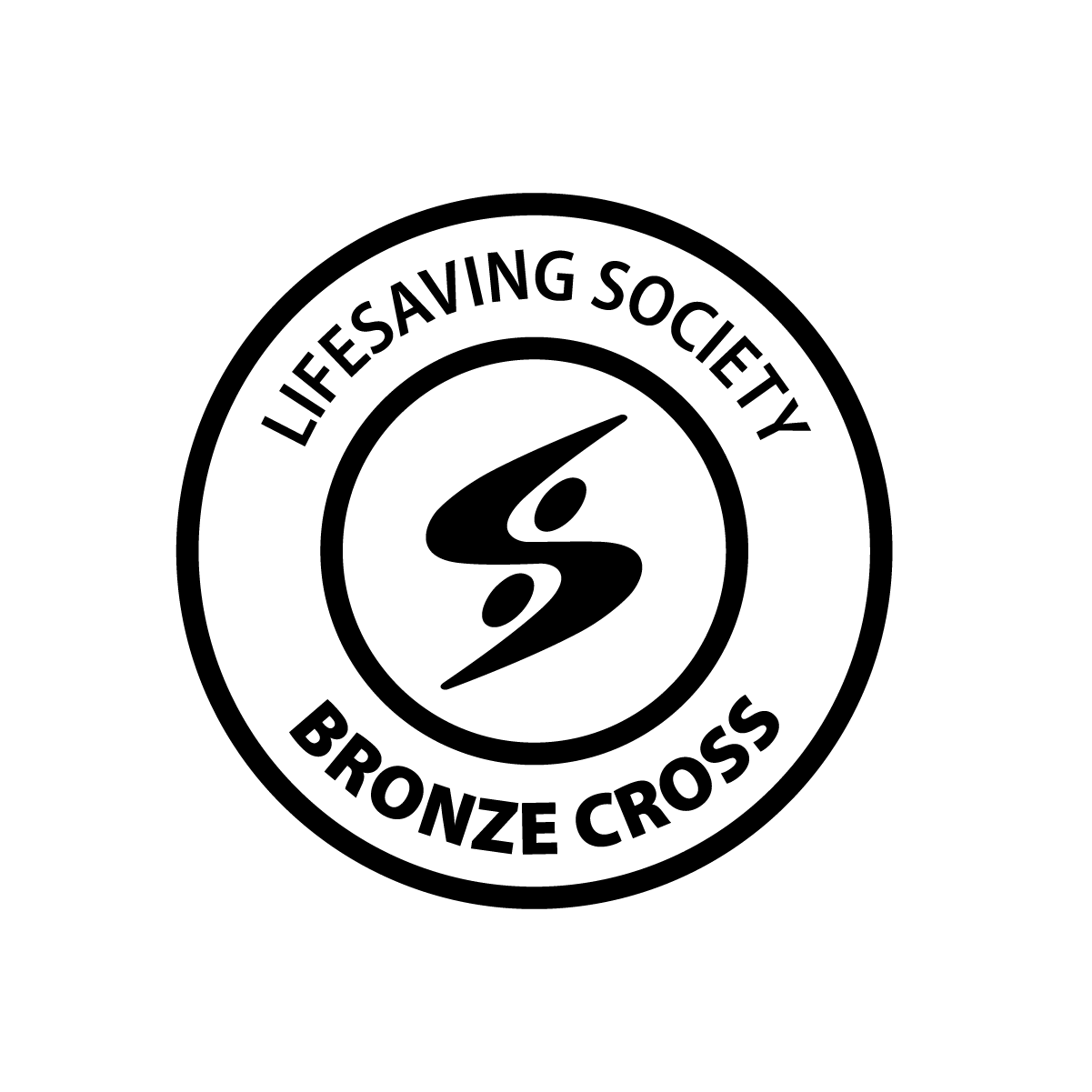 The Lifesaving Society's Bronze Cross begins the transition from lifesaving to lifeguarding and prepares candidates for responsibilities as assistant lifeguards. Candidates strengthen and expand their lifesaving skills and begin to apply the principles and techniques of active surveillance in aquatic facilities.Bronze Cross emphasizes the importance of teamwork and communication in preventing and responding to aquatic emergencies. Bronze Cross is a prerequisite for advanced training in the Society's National Lifeguard and leadership certification programs.
Prerequisite: must have completed Bronze Medallion with Emergency First Aid
Members $153 +Tax, Non-Members $170 +Tax
YOUTH/ADULTS (13+)
For lifeguard course: new minimum age is 15



BRONZE CROSS/STANDARD FIRST AID with CPR-C + AED
Friday May 13 - 4:00 pm to 8:00 pm
Saturday May 14 - 9:00 am - 5:00 pm
Sunday May 15 - 9:00 am - 5:00 pm
Friday May 27 - 4:00 pm - 8:00 pm
Saturday May 28 - 9:00 am - 5:00 pm
Sunday May 29 - 9:00 am - 5:00 pm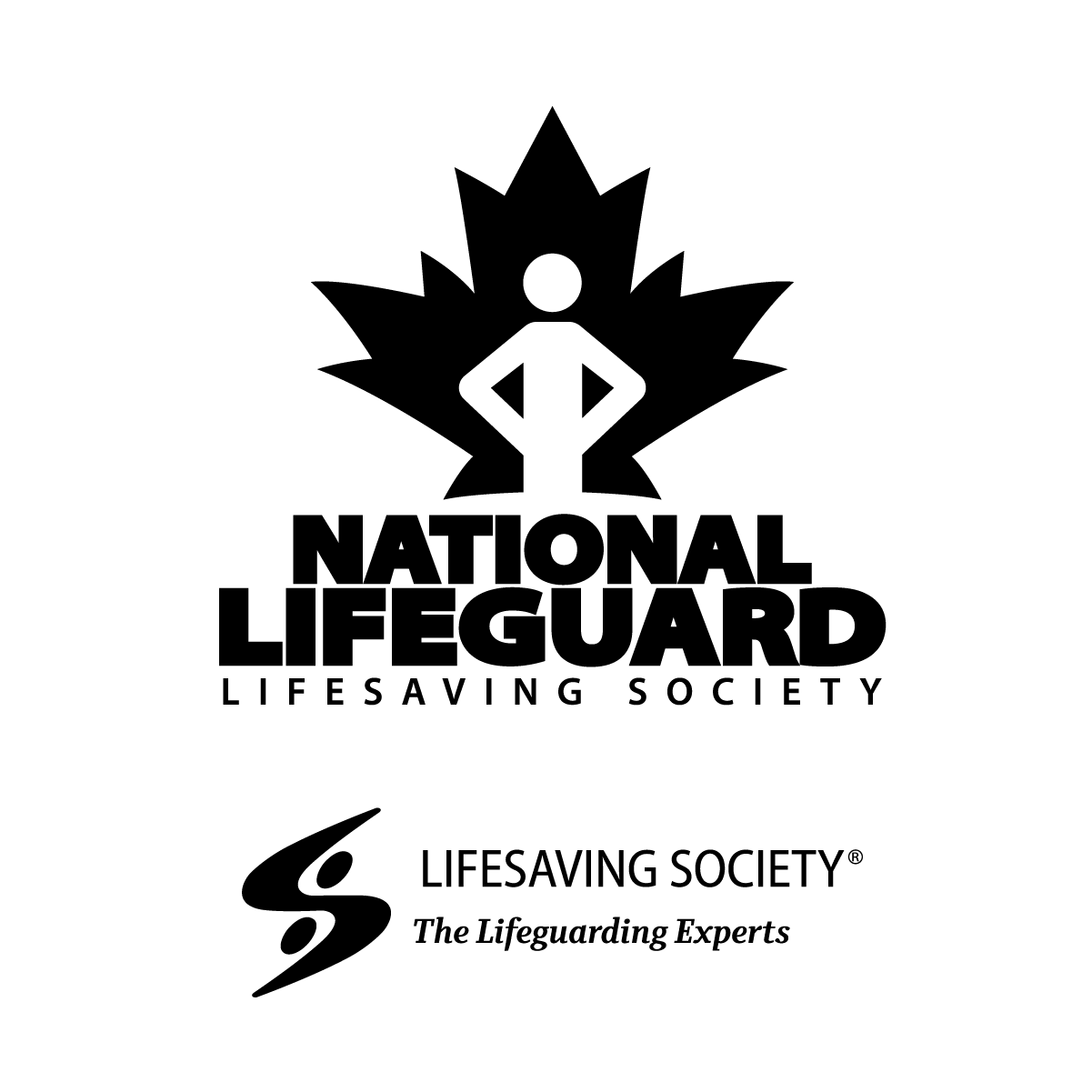 Recognized as the standard measurement of lifeguard performance in Canada, National Lifeguard education is designed to develop a sound understanding of lifeguarding principles, good judgment and a mature and responsible attitude toward the role of the lifeguard. The National Lifeguard's primary role is the prevention of emergency situations and where this fails, the timely and effective resolution of emergencies.
Prerequisite: Bronze Cross, Standard First Aid, and 15 years old by the end of the course
Members $211.50 +Tax, Non-Members $235 +Tax
YOUTH/ADULTS (15+)

Recognized as the standard measurement of lifeguard performance in Canada, National Lifeguard education is designed to develop a sound understanding of lifeguarding principles, good judgment and a mature and responsible attitude toward the role of the lifeguard. The National Lifeguard's primary role is the prevention of emergency situations and where this fails, the timely and effective resolution of emergencies.
*Recertification every 2 years
Prerequisite: must provide most recent copy of NL and SFA certifications
Members $87.00 +Tax, Non-members $104.00 +Tax
YOUTH/ADULTS (15+)




NATIONAL LIFEGUARD
Date: TBD











NATIONAL LIFEGUARD and
STANDARD FIRST AID with CPR C + AED
RECERTIFICATION (or National Lifeguard with SFA Recertification)
Saturday June 11 - 9:00 am - 5:00 pm
Sunday June 12 - 9:00 am - 5:00 pm

This course prepares instructors to teach the Lifesaving Society's: Bronze Star, Bronze Medallion, Bronze Cross, Standard First Aid with CPR-C.
Prerequisite: 16 years of age by the end of the course; Bronze Cross Certification Members $135 / Non-Members $150
Swim for Life Conversion Course:
By the end of 2022, the Canadian Red Cross is transitioning all aquatic programming to Canadian Lifesaving Society. All Red Cross Water Safety Instructors, current or expired, qualify for a 3 hour conversion course to become certified to teach Lifesaving Society's Swim for Life program. This conversion course covers the SFL curriculum, modules, Water Smart® messaging, and Swim to Survive.
Those who are interested in registering for a Swim for Life Conversion course can email our Aquatics and Youth Programming Supervisor, Joanna, at
jphillips@therecc.ca

Note:
Practice teaching hours may be required outside of course time in order to complete certification.
LIFESAVING
INSTRUCTOR COURSE