Interested in joining our staff team?

Current Opportunities:

Climbing Wall Attendant - Click for full view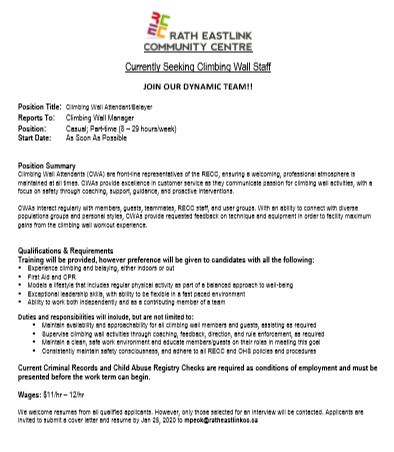 Facility / Arena Operator - Click for full view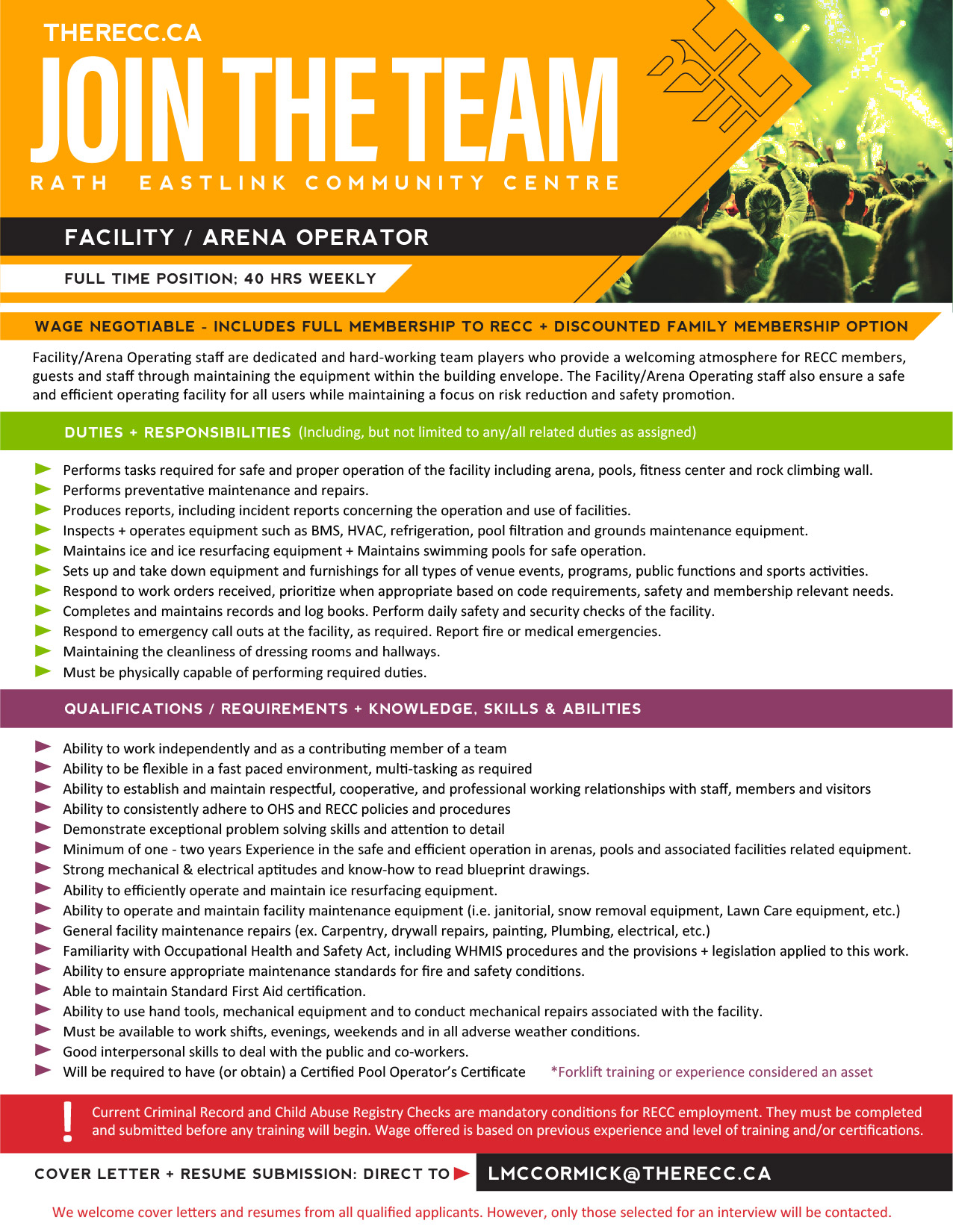 Food & Beverage Hospitality Support Staff - Click for full view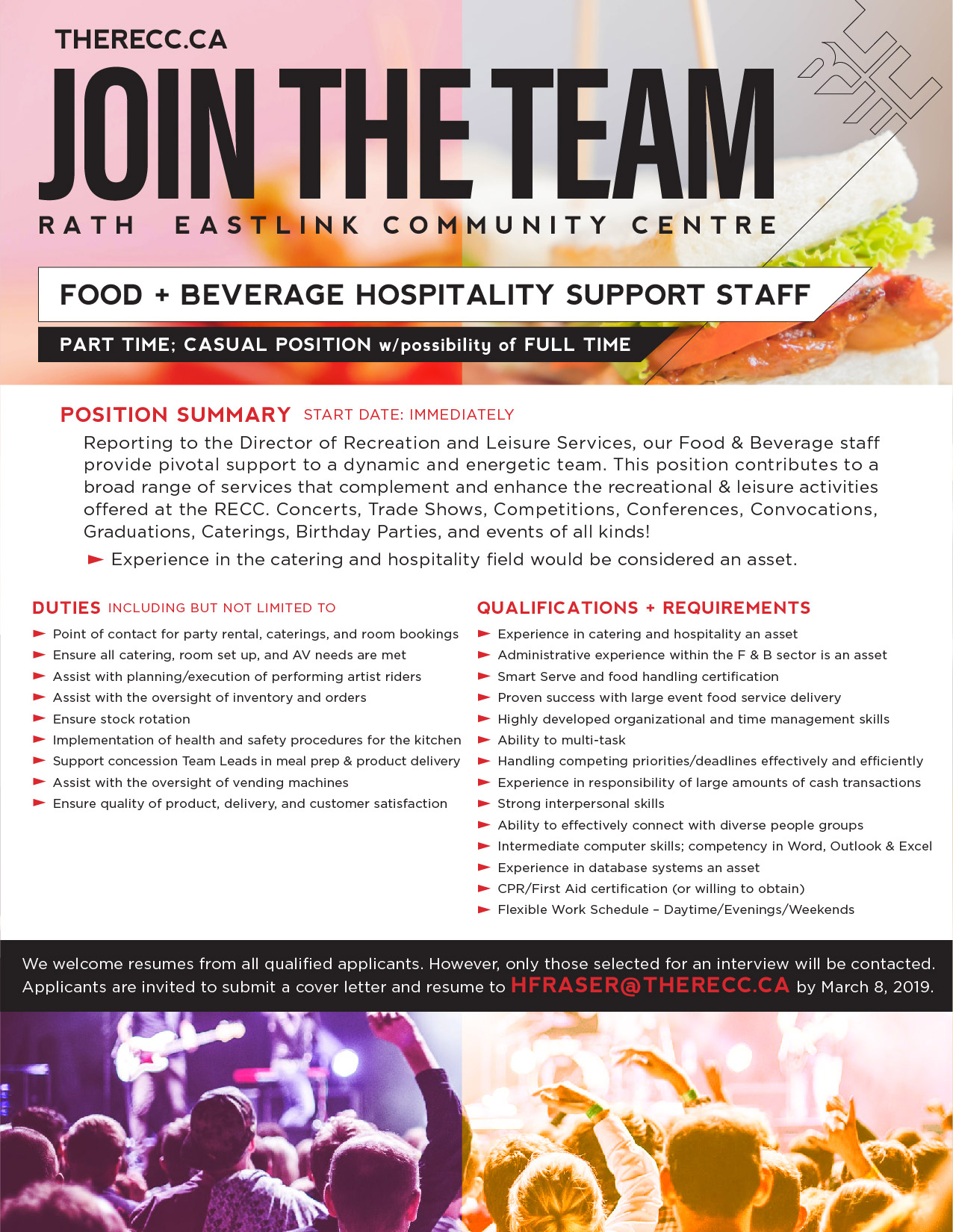 Welcome Desk Representative - Click for full view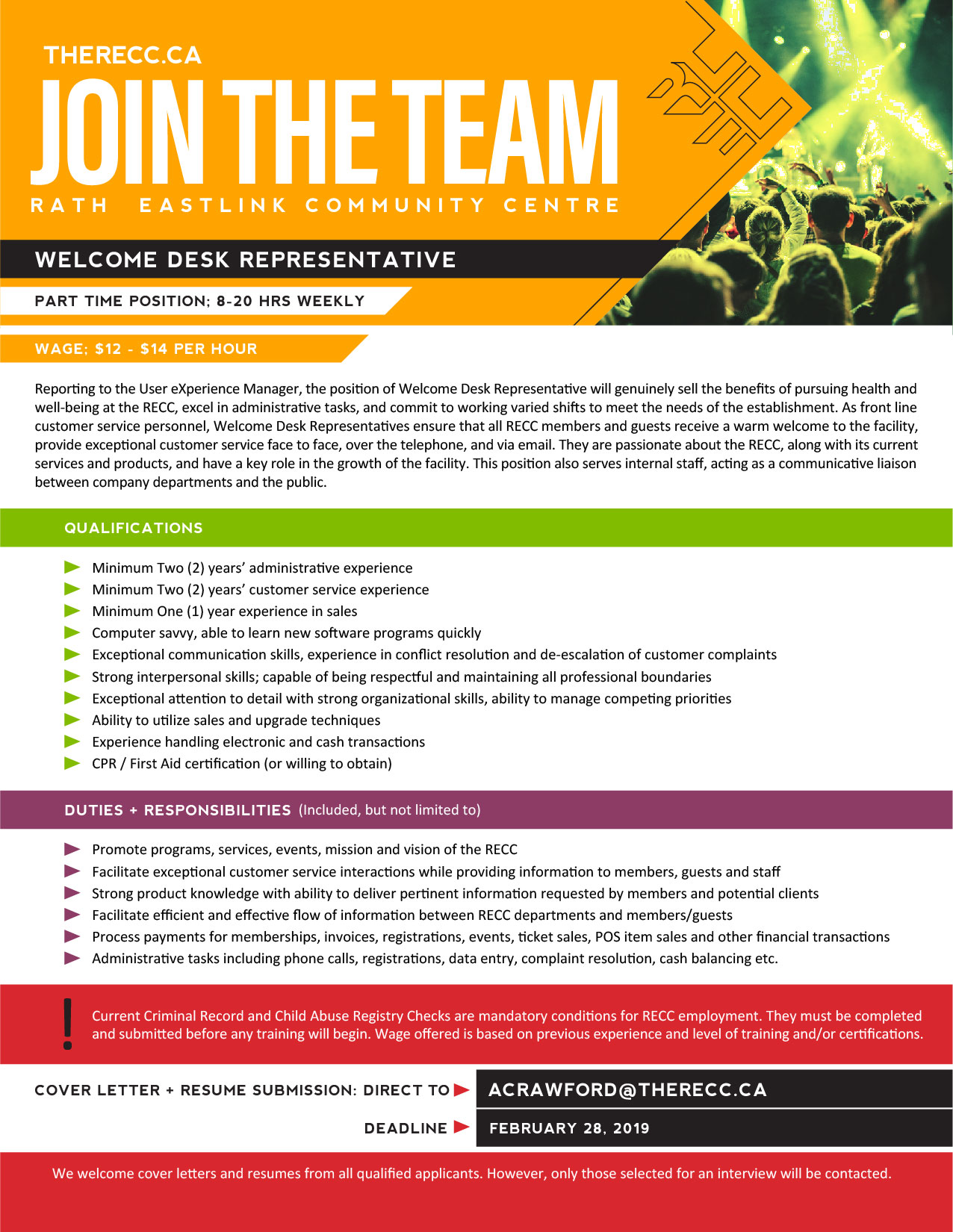 Housekeeping Staff - Click for full view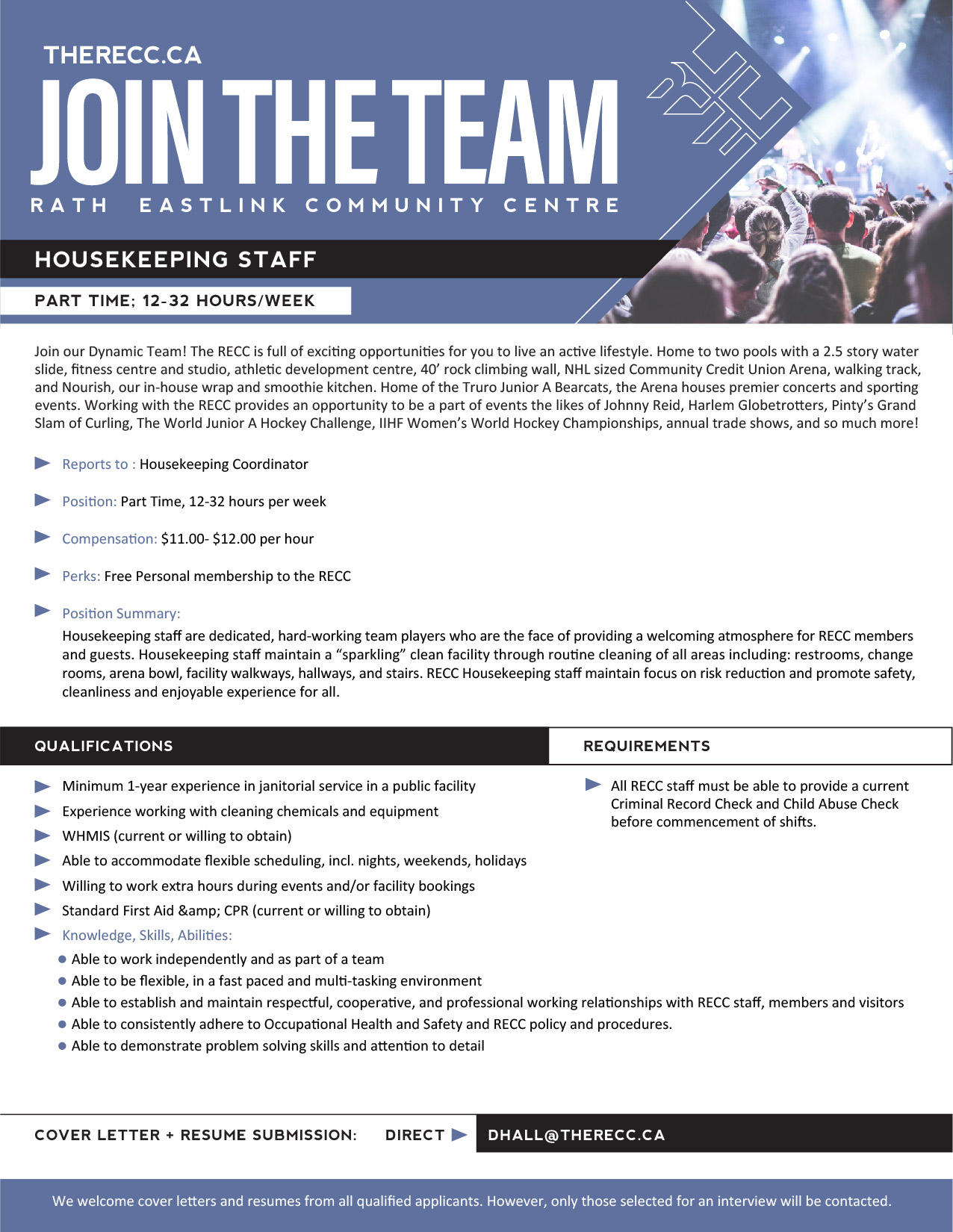 We hire throughout the year as positions become available, strategically increasing our staff numbers for our busy seasons. Casual, part-time, and a limited number of full-time positions are available, with many of our part-time roles offering some flexibility for shifts.RECC staff not only get to work in this beautiful facility with a strong team, and amazing members, but they also get to regularly experience the excitement of hosting concerts, tournaments, and other special events. We work hard here at the RECC…but we have fun while we do it!Below is a list of key positions. All current openings for these roles will show as links if you click on the position titles, providing you detailed information on job duties and additional requirements. If you are interested in applying, please submit your resume and cover letter, clearly stating the position for which you are interested.

Please note that while we love adding team members who are passionate about fitness and recreational sport, sometimes that is not enough. Many of our roles also require very specific certifications or required experience that must be held prior to hire, as outlined below:

Lifeguards/Slide Attendants/Aquatic Team Leads – must have current NLS certification
Water Safety Instructors – must have current WSI certification
Fitness Associates – must have current RLC, FIS, or Personal Training certification
Fitness Group Instructors – must have current certification relevant to course being taught (yoga, Zumba, etc.)
Personal Trainers – must have current Personal Training certification
Operations Staff – must have certifications/tickets in pool, ice-making, etc., as applicable to the role
General Labourer – upport the Operations Department in areas of facility maintenance, housekeeping duties, and basic operations
Housekeeping Staff – must have WHMIS, and either training or experience in janitorial or professional housekeeping roles
Child Minding Staff - Capable of clear, healthy communication on all levels, from staff, to parents, to children
If you are interested in joining the RECC team, please submit your resume to admin@ratheastlinkcc.ca. Please remember to state the position(s) for which you believe you are qualified, and are interested in.
Please note:

While loving how much interest community folk have in the RECC, due to the great number of applications regularly received, only qualified applicants who are selected for an interview will be contacted.
All resumes received will be kept on file for a one year period, and reviewed as positions open.