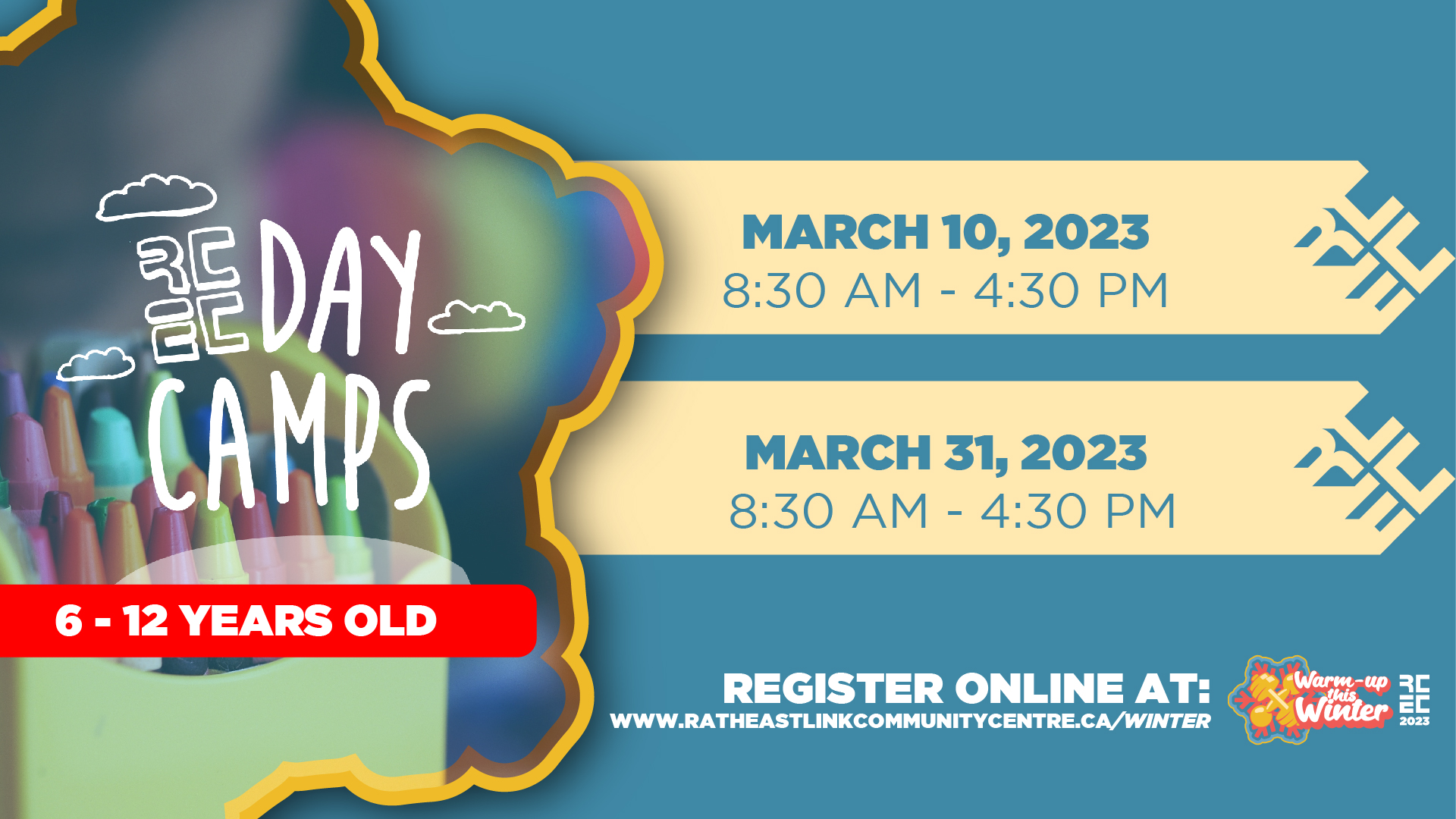 School In-service Day Camps
FRIDAY, MARCH 10st

8:30 am - 4:30 pm

FRIDAY, MARCH 31st

8:30 am - 4:30 pm


For YOUTH AGED 6 to 12

When the kids get a day off due to a school in-service, send them to day camp! Drop-off will take place between 8:15-8:30, and pick-up will take place between 4:30-4:45.
Activities include: skating, climbing, swimming, games, and crafts.
We ask that kids come prepared with snacks, a lunch, water bottle, towel, swimwear and comfortable clothing/footwear.



Register in-person at the RECC (625 Abenaki Rd, Truro, NS B2N 0G6)
or ONLINE
Click Here
How-to-Register-Online Guide:
Click Here