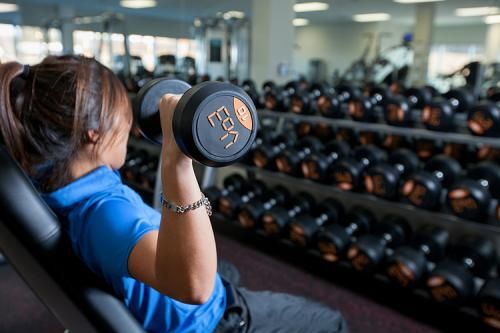 The RECC Fitness Centre has everything you need to reach your fitness goals, including top-quality treadmills, elliptical machines, adaptive motion trainers, Expresso (interactive) bikes, rowers, stretch area, free weights section, two squat racks, smith machine, bench press, kettle bells, and more! If you are looking for one-on-one training or group training, be sure to check out our
group exercise
and
personal training
offerings. We offer Group Orientations at no charge. Lasting 1.5 -2 hours in length, we show you how to properly and safely use our circuit and cardio equipment and can provide a basic, start-up program aimed to help you reach your fitness goals. Children under the age of 12 are not permitted in the fitness centre or group exercise studio unless there for a registered program. View all our conditions of use
here
.
Group Exercise
We all need a little push sometimes and Group Exercise can provide that extra motivation you sometimes need. Perfect for those who believe exercise is better with friends! Our experienced instructors will help you with form, technique, and lead you to better health - all while making sure you have a fun experience! The RECC's group ex schedule changes seasonally, and includes classes in the Fitness Studio, Aquatic Centre, Track, and Rock Climbing Wall. No matter your age or fitness level, you will find a class that meets your needs at the RECC! We offer over 50 Group Fitness classes including Zumba, Yoga, Strength, Bootcamps, Pound, TRX, Spin and so much more. There is something for all ages and abilities. All classes are included in every RECC
membership
. However, you can also
drop-in
. We operate on a first come, first served basis.
Personal Training
For those looking for a personalized fitness program that will help you achieve your individualized goals, come see one of the members of our personal training team. Personal training is a proven way to help accelerate your path towards hitting your goals and getting the results you're looking for. Personal trainers will encourage, motivate and inspire you to make healthy lasting changes in your life! Click
here
to learn more about Personal Training, or Email our
Health & Fitness Specialist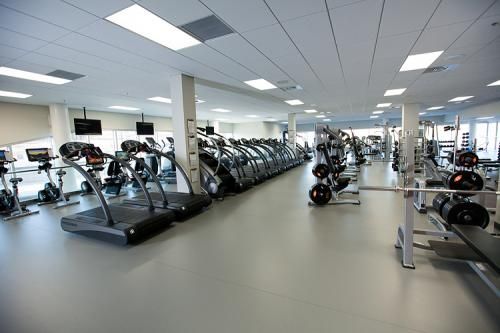 Programs
Our recreation programs, led by experienced instructors, will take you through a 4-8 week session, each focused on different specialties such as dance, circuit training, weight loss, and more.