The Rath Eastlink Community Centre is governed by a Board of Directors comprised of the General Manager; 3 elected municipal representatives and 4 citizen representatives from the Town of Truro; and 3 elected municipal representatives and 4 citizen representatives from the County of Colchester.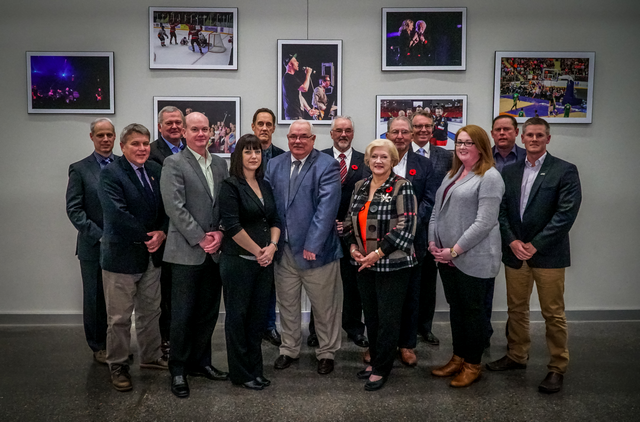 Board Members:
John Kelderman, Chair
Stephen Johnston, Vice Chair
Nevin Jackson, Past Chair
Duane Rath, Finance Chair
Amy Atkinson, Officer
Bill Masters, Officer
Bill Mills, Officer
Christine Blair, Officer
Wayne Talbot, Officer
Dwayne Boudreau, Officer
Ellen Marshall, Officer
Mike Dolter, Officer
Rob Simonds, Officer
Ron Meech, Officer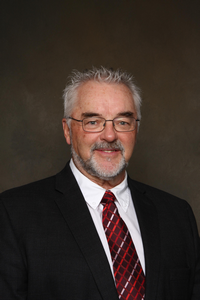 Message from the Board Chairman
It seems like only yesterday.
Six years ago in 2011 our Community, with the support of the Town of Truro and County of Colchester proposed to host the Canada Games. It was a bold move. That bid showed our community's passion for sports, health and wellness.
We didn't win that bid, but that didn`t stop us. In fact, it energized the community even more.
Community commitment, investment and endless hours of volunteer time resulted in the Rath Eastlink Community Center opening its doors for the first time in March 2013.
From being live on the National stage with the Grand Slam of Curling, and the international stage with the upcoming World Junior A Challenge, to the popular "Walking with the Docs" on Saturday mornings, we are making our mark as a first class recreation, events and entertainment facility.
But it is at home, here in Truro and Colchester County that we are having the greatest impact. Our Mission statement was deliberate:
"The RECC provides a central destination accessible to all people for the celebration of life and community, through innovative recreation and leisure opportunities".
We are proud of the fact that more than 200 families who would normally not have the opportunity to enjoy the RECC facilities now can, through RECC Life, a program that provides access and support to families in need.
Operating a facility of this significance and complexity has not been easy. It is not a private business where you can charge more or borrow more at will. It is a community owned facility and our responsibility and duty is to fulfill their needs and desires in a fiscally responsible way.
I am pleased to report that during the past 2 years we worked hard to come in under budget and we continue to find ways to reduce our reliance on Municipal assistance.
But more importantly, we have had a positive impact on the health and wellness of many citizens and our community has gained national and international attention as a result of the RECC efforts.
The Board of Directors and Management team is steadfast in our commitment to excellence and to listening to you.
That you can count on!
John Kelderman
Chair of the Board
Rath Eastlink Community Center