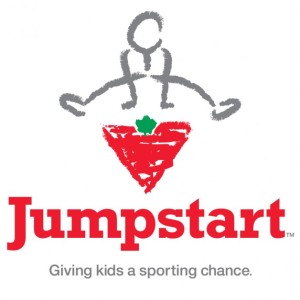 The RECC is proud to partner with Jumpstart to offer an internal funding program called "Let's Play". Jumpstart helps financially disadvantaged children get involved in organized sport and recreational opportunities by covering registration costs, assisting those children that would not otherwise be able to participate in a RECC physical activity program.
Jumpstart (for children and youth aged 4 – 18) will fund the full registration costs of RECC recreation programs, as approved. Parents may apply for funding to cover the cost of 1 program/session per child, up to 4 times a year. This gives children and youth the opportunity to remain active throughout the year, encouraging them to try new and different activities. Parents may apply for funding for multiple children. Applications must be accompanied with a letter of reference verifying that the applicant is in financial need of assistance.
The application brochure can be
downloaded here
, completed, and returned to the Rath Eastlink Community Centre Welcome Desk, as per instructions on the back of the brochure. Applications are also available at the RECC in hard copy form. For questions, please contact our
Jumpstart Coordinator
.