Walking Track / Turf-Fit-Zone
Walk or Jog in a safe and comfortable environment, in all seasons, throughout the year. Our track is designed to be easy on the joints and feet, and includes 3 lanes for walking and jogging at different speeds. Directions switch daily, and joggers (outside lane) always run in the opposite direction of walkers. Four laps equal 1km. Check out the
schedule
for walking groups and other programming.
A membership or day pass is not required to use the track, however a donation is greatly appreciated to assist with the track maintenance. There is a donation box inside the Arena, or you can feel free to call 893-2224 to leave your gift.
The track is available to use during facility hours with the exception of during special events and track programming. You will see closures posted on the homepage of this website. You can also
Stay up-to-date with Text Messages!
Just
click here
and follow the instructions, clicking the category that you are interested in receiving notices for. Or, using your mobile device
text RECC to 767638
and follow the instructions. Receiving texts is free given you have a text messaging plan with your service provider.
Walk with a Doc
is a program led by local doctors on Saturday mornings from 8:30 – 9:30. Participants are welcome to ask general health questions while walking, such as how to access physiotherapy, and what programs are available for certain conditions. Please note the program does not run when the walking track is closed. Check out this video for more information -- >
https://youtu.be/v9IKb5Zsyoo
Turf-Fit Zone
Located behind the skybox and accompanied by the 3 lane walking track, this space includes more functional equipment such as a weighted sled, tire, and plyo-metric boxes. Also a great stretch area for track users! Please note, there are restrictions around use of this space.
Fitness Centre / Studio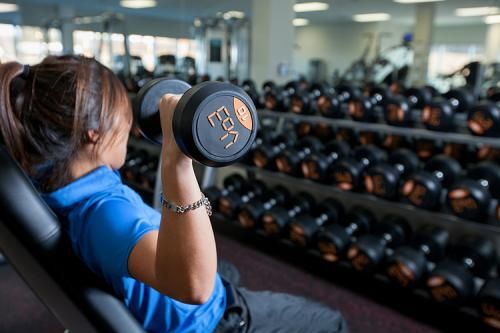 **Please note that due to COVID-19 we have had to change numerous policies/procedures to accomodate provincial guidelines. As these guidelines change regularly, for the most up to date information please speak to one of our Member Experience Specialists in person or contact us at (902)893-2224 and we would be happy to answer any questions you may have**
The RECC Fitness Centre has everything you need to reach your fitness goals, including top-quality treadmills, elliptical machines, adaptive motion trainers, Expresso (interactive) bikes, rowers, stretch area, free weights section, two squat racks, smith machine, bench press, kettle bells, and more! If you are looking for one-on-one training or group training, be sure to check out our
group exercise
and
personal training
offerings. We offer Group Orientations at no charge. Lasting 1.5 -2 hours in length, we show you how to properly and safely use our circuit and cardio equipment and can provide a basic, start-up program aimed to help you reach your fitness goals. Our Fitness Centre is supervised, offering you support while keeping safety a top priority. Children under the age of 12 are not permitted in the fitness centre or group exercise studio unless there for a registered program. View all our conditions of use
here
.
Group Exercise
We all need a little push sometimes and Group Exercise can provide that extra motivation you sometimes need. Perfect for those who believe exercise is better with friends! Our experienced instructors will help you with form, technique, and lead you to better health - all while making sure you have a fun experience! The RECC's group ex schedule changes seasonally, and includes classes in the Fitness Studio, Aquatic Centre, Track, and Rock Climbing Wall. No matter your age or fitness level, you will find a class that meets your needs at the RECC! We offer over 50 Group Fitness classes including Zumba, Yoga, Strength, Bootcamps, Pound, TRX, Spin and so much more. There is something for all ages and abilities. All classes are included in every RECC
membership
. However, you can also
drop-in
. All patrons must have a class pass in order to gain admittance to any Group Fitness class. Passes are distributed 15 minutes before classes at the Welcome Desk. We operate on a first come, first served basis. One ticket per participant and each patron must scan in before receiving a ticket. Please give your ticket to the instructor upon entering the class.
Personal Training
For those looking for a personalized fitness program that will help you achieve your individualized goals, come see one of the members of our personal training team. Personal training is a proven way to help accelerate your path towards hitting your goals and getting the results you're looking for. Personal trainers will encourage, motivate and inspire you to make healthy lasting changes in your life! Click
here
to learn more about Personal Training, or Email our
PT Team Leader.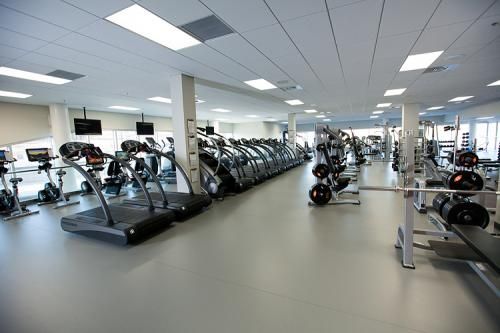 Programs
Our recreation programs, led by experienced instructors, will take you through a 4-8 week session, each focused on different specialties such as dance, circuit training, weight loss, and more.
Aquatics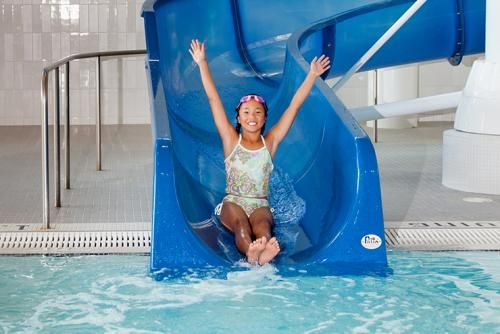 WILSONS AQUATIC CENTRE
Our state-of-the-art aquatic centre features an 8-lane competitive pool with low and high diving boards, the Tim Hortons Leisure pool with a 2.5 story waterslide, and spacious locker rooms that include a family change room. We offer daily open swims, community swims, and most always have a dedicated lane available for lane swims. We also offer a variety of group exercise classes such as Aqua Swim and Aqua Zumba.
Drop in
and enjoy a swim or aqua group exercise class!
Swimming Lessons
Times are dedicated for RECC instructional programs for all ages, from 4 months old to adult. Sessions run for 8 weeks, with participants attending lessons 1 day/week. Participants may chose the day/time in their suitable category that works best for their schedule (must be maintained consistently for the 8 weeks). Learn about our swim lesson options and view the seasonal swim lesson schedule
here

.
Leadership Programs
At various times throughout the year we offer courses for Standard First Aid, Junior Lifeguards, Bronze Medallion and Bronze Cross, Water Safety Instructor, National Lifeguard Instructor, Lifesaving Instructor, and more. Check out our current program offerings for youth and adults.
Home of the Truro Centurions
Do you love to swim? Are you curious about competitive swimming? Then the Centurions may be for you! Since 1977 the Truro Centurions Swim Club has been dedicated to the promotion of competitive swimming excellence in the HUB of NS. Swimmers must: be able to swim a full lap of the pool using front or back crawl; be comfortable in the deep end of the pool; and have achieved a minimum of Red Cross Swim Kids Level 5. The Centurions program will introduce new athletes to four competitive strokes, dives, and turns. Emphasis is placed on proper body position, kick, recovery, and pull used by competitive swimmers. During each practice session skilled coaching staff introduce swimmers to new techniques that will further the individual swimming abilities of each athlete. Interested Swimmers are welcome to join the Centurions at any time throughout the season. Please contact
Head Coach Miranda Bates
to set up your two week free trial today!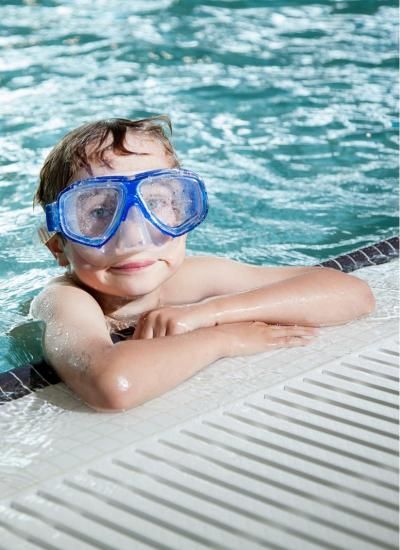 Masters Swim Club
Our Masters Swim Club is a blend of recreational and fitness swimming for adults, dedicated to promoting fun, fitness, health, fellowship and participation among adult swimmers. Our coach will provide guidance and leadership in developing an effective program for non-competitive and competitive adult swimmers. Masters swimming is open to adults 18 years and older who have at least a basic swimming ability and can comfortably swim 25 meters. No previous competitive background is necessary and competition as a Masters swimmer is not required. The most important prerequisite for joining Masters Swim Club? The desire to learn and grow in a fun and stimulating environment! Check out our
drop-in
schedule for Master Swim times.
Group Exercise in the Pool!
Take the stress off your joints with Aqua Fitness. This class is a low to no impact cardio and strengthening class that allows you to work out at your own pace. Guaranteed to have a splashing good time! Gentle Movements is a great class for people with arthritis, knee and hip replacements, or other medical conditions. This class will help with balance, mobility, flexibility and strengthening. Aqua Zumba is self-explanatory - a water version of the traditional Zumba class! Like to Spin? Hydrorider Fitness takes place immersed up to your chest in water, while riding a stationary bike. All these classes are included with any
RECC membership
, though membership is not required to participate. Feel free to
drop-in
to try a class.
Subcategories
A membership at the RECC is an investment in both your physical and mental health and wellness. Regular activity strengthens the body, aids the mind in processing life's events, and reduces the effects of stress. At the RECC you can do all this while making memories with family and friends!
When you join the RECC family you will have access to the entire facility, including use of the fitness centre, aquatic centre, ice pad, rock climbing wall, land and water group exercise classes, discounts on swimming lessons (annual family memberships only), Master swim, member hockey, public skating, free harness and shoe rental for rock climbing, and more! The RECC aims to be all-inclusive and accessible to all people in our communities.

RECC REWARDS for Continuous or 1 Year Members!
• Complimentary belay course and shoe/harness rentals for Climbing Wall
• 20% off Personal Training services ***
• 10% off specialty fitness programs
• 10% off birthday party bookings ***
• 50% off group swimming lessons per child in family (applicable to family memberships only and not applicable for private lessons)
• Free registration for RECC Climbing Wall "Wall Nuts" program (ages 6-8)***


***subject to availability

Family: Our family membership is defined as 2 adults (maximum) and any number of dependents (aged 21 or under) living in the same home.
Couple: 2 adults living in the same home.
Students: A student is defined as youth aged 17 or under OR an adult with a valid Student ID.
Club60: Self-explanatory! We are proud to offer reduced fees for older adults.
An annual Adult membership costs less than $2 per day - that's less than the price of a cup of coffee! We would be happy to sit down with you and discuss how you can access the RECC while working within your budget. For those facing financial barriers we offer reductions on memberships, providing facility access to local families, youth, and individuals through our RECC Life program. Ask us for an application brochure to learn more and to apply.
There is no cancellation fee on any RECC membership. For continuous payment plan memberships, we require 30 days' notice to cancel. After your initial 1 year term your membership will automatically renew unless we are notified. For annual memberships paid in full at time of sign-up, we require 60 days' notice to issue a refund, prorated to the cancellation date. However, there is no obligation to maintain your annual membership and you may cancel at any time, for any reason, with no notice.

Please note, however, that members with 1 month, 3 month, or 6 month terms cannot cancel before the end of their term.
We value honesty and transparency and want you to be aware of all costs attached to your membership. There is a small facility enhancement fee owed at the time of sign-up for new annual members on payment plans. This is a one-time fee for new members only. The revenue generated from this fee will assist in upgrades to assist in keeping our facilities modern, clean, and well-functioning. Our priorities for upgrades and improvements will be identified through feedback from our members.
To learn more about all the facilities you have access to with your membership, click here. Also check out our full seasonal drop-in guide with our full schedule of group exercise and programming options that are included in your membership!

RECC REWARDS for Continuous or 1 Year Members!
• Complimentary supervision of children and babies up to 12 years of age (some restrictions apply)
• Complimentary belay course and shoe/harness rentals for Climbing Wall
• 20% off Personal Training services
• Access to concert tickets 24 hours before the general public (when possible)
• 10% off specialty fitness programs
• 10% off at Nourish Eatery
• 10% off birthday party bookings
• 50% off group swimming lessons per child in family (applicable to family memberships only and not applicable for private lessons)
• Free registration for RECC Climbing Wall "Wall Nuts" program (ages 6-8)
• 10% off regular priced items at Cleves and 5% off sale items
• 10% off regular priced items at GNC
• 10% off regular priced items at Supplement King
• 10% off annual memberships at the Cougar Dome
• 10% off select items at Take it Outside & Stanfields
• 10% off Blaikies Mopar Express Lane services, with free shuttle service to and from the RECC (between 8am and 5pm)
• 10% off regular priced clothing and accessories at Hub Cycle
• 10 % off regular priced clothing and accessories at Bike Monkey

Ask for a Perks Card at the Welcome Desk for full list of partner discounts. To take advantage of perks, show your white key card at the select store. If you don't have a white key card, please visit our Welcome Desk to switch out your current key card.
Membership Fees


Continuous Payment


1 Year Paid in Full (12 months for the price of 11)


Adult


$52.95 + HST


per month


$582.45 + HST


Plus 1


$86.95 + HST


per month


$956.45 + HST


Student/Club 60


$34.95 + HST


per month


$384.45 + HST


Plus 1


$65.95 + HST


per month


$725.45 + HST


Family


$99.95 + HST


per month


$1099.95 + HST


Pay in full and save 1 month of fees! Fees shown above are before taxes and facility enhancement fee (on payment plans only). For 1 month and 6 month term fees, please consult with our
Membership Coordinator
, call 902-893-2224, or visit our Welcome Desk. We also encourage you to
drop in
to get a feel for our services before joining.
Consult with our Membership Coordinator, call 902-893-2224, or visit our Welcome Desk to chat with us about getting started. We would be happy to give you a tour! Once signed up, you will receive a free fitness orientation from one of our experienced staff. Be sure to check out our conditions of use for each of our departments prior to joining.