Athlete Development Centre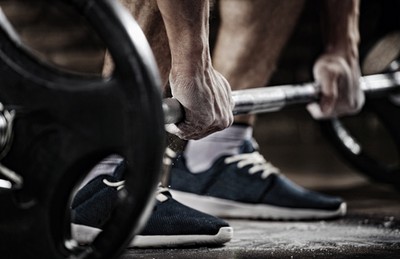 Newly developed, our Athlete Development Centre, located in CIBC Room on the main level across from the Aquatic Centre, is equipped for the more advanced exerciser, powerlifter, or developing athlete.
Equipped with racks, bars, dumbbells, and Olympic weights, this space is designed to give our local athletes the best training options possible as they 'up their game'! Open to members when not booked by groups or trainers.
*This past June we were proud to award Lindsey Burgess & Quinn Alexander the 2016 annual Athletic Enhancement Scholarship for their outstanding achievements in academics and sport!
Walking Track / Turf-Fit-Zone
Walk or Jog in a safe and comfortable environment, in all seasons, throughout the year. Our track is designed to be easy on the joints and feet, and includes 3 lanes for walking and jogging at different speeds. Directions switch daily, and joggers (outside lane) always run in the opposite direction of walkers. Four laps equal 1km. Check out the
schedule
for walking groups and other programming.
A membership or day pass is not required to use the track, however a donation is greatly appreciated to assist with the track maintenance. There is a donation box inside the Arena, or you can feel free to call 893-2224 to leave your gift.
The track is available to use during facility hours with the exception of during special events and track programming. You will see closures posted on the homepage of this website. You can also
Stay up-to-date with Text Messages!
Just
click here
and follow the instructions, clicking the category that you are interested in receiving notices for. Or, using your mobile device
text RECC to 767638
and follow the instructions. Receiving texts is free given you have a text messaging plan with your service provider.
Walk with a Doc
is a program led by local doctors on Saturday mornings from 8:30 – 9:30. Participants are welcome to ask general health questions while walking, such as how to access physiotherapy, and what programs are available for certain conditions. Please note the program does not run when the walking track is closed. Check out this video for more information -- >
https://youtu.be/v9IKb5Zsyoo
Turf-Fit Zone
Located behind the skybox and accompanied by the 3 lane walking track, this space includes more functional equipment such as a weighted sled, tire, and plyo-metric boxes. Also a great stretch area for track users! Please note, there are restrictions around use of this space.
Climbing Wall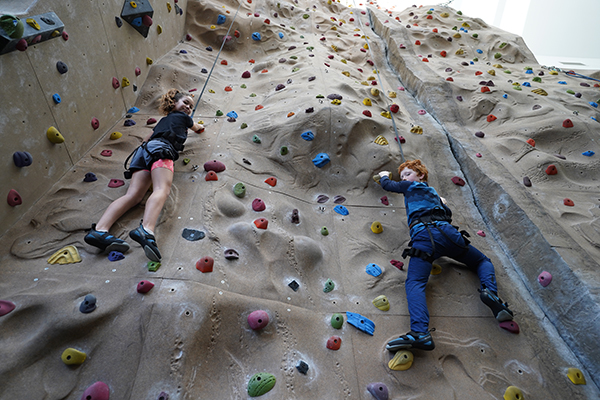 KOHLTECH CLIMBING WALL
We have one of the highest climbing walls in the Martimes with a supportive and knowledgable staff to coach you.
Drop-in
and climb on one of our ten ropes including two auto-belays perfect for climbings with out a belay partner.
The Kohltech Climbing Wall team is part of the
Climbing Wall Association
with certified indoor climing instructors.
Our Cllimbing Wall Manager Christine Cutler sits on the board as a Member-at-large of
Climb Nova Scotia
.
Learn-to-Belay

Belay certification at the Kohltech Climbing Wall empowers climbers to climb during open hours without needing a staff member to belay. Climbers can take turns belaying for each other once certified, or belay for others who have not yet acquired belay certification.
"Learn to Belay" is a free course for annual members, or a $21 fee non-members including drop-ins (10% off with a NON-ANNUAL Memberships)
Book a time with our climbing wall supervisor Christine by emailing
ccutler@ratheastlinkcc.ca
) or call 902 893 2224 to set you up with a
CWA
Certified instructor.
This certification is open to climbers age 16 and up, however, climbers wishing to do so will be closely monitored by staff during their visit.
Climbing Wall Programs
Looking to mix up your fitness routine? Indoor rock climbing is a great way to work on your endurance, build strength and give your balance a boost. Our Koltech Climbing Wall is open to all ages and fitness levels.
Community Climbing
Did you know we have a growing community of climbers right here at the RECC? Join us at our Community Climbs on
Wednesdays 6pm-7pm
and
Thursdays 4pm-6pm
, S
aturdays 10:00am - 1:00pm
and
Sundays 1:00 pm - 3:00 pm
.
Click Here
to check for updates to the Climbing Wall Schedule.
Drop-in and Auto-belay
https://www.ratheastlinkcommunitycentre.ca/membership/drop-in
FAQS
Fitness Centre / Studio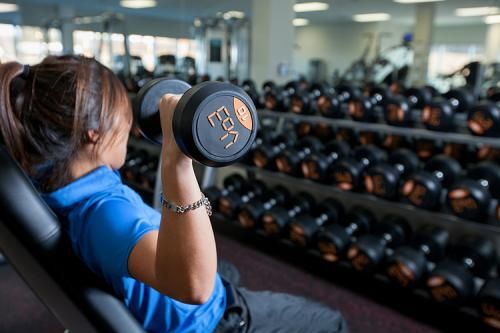 The RECC Fitness Centre has everything you need to reach your fitness goals, including top-quality treadmills, elliptical machines, adaptive motion trainers, Expresso (interactive) bikes, rowers, stretch area, free weights section, two squat racks, smith machine, bench press, kettle bells, and more! If you are looking for one-on-one training or group training, be sure to check out our
group exercise
and
personal training
offerings. We offer Group Orientations at no charge. Lasting 1.5 -2 hours in length, we show you how to properly and safely use our circuit and cardio equipment and can provide a basic, start-up program aimed to help you reach your fitness goals. Children under the age of 12 are not permitted in the fitness centre or group exercise studio unless there for a registered program. View all our conditions of use
here
.
Group Exercise
We all need a little push sometimes and Group Exercise can provide that extra motivation you sometimes need. Perfect for those who believe exercise is better with friends! Our experienced instructors will help you with form, technique, and lead you to better health - all while making sure you have a fun experience! The RECC's group ex schedule changes seasonally, and includes classes in the Fitness Studio, Aquatic Centre, Track, and Rock Climbing Wall. No matter your age or fitness level, you will find a class that meets your needs at the RECC! We offer over 50 Group Fitness classes including Zumba, Yoga, Strength, Bootcamps, Pound, TRX, Spin and so much more. There is something for all ages and abilities. All classes are included in every RECC
membership
. However, you can also
drop-in
. We operate on a first come, first served basis.
Personal Training
For those looking for a personalized fitness program that will help you achieve your individualized goals, come see one of the members of our personal training team. Personal training is a proven way to help accelerate your path towards hitting your goals and getting the results you're looking for. Personal trainers will encourage, motivate and inspire you to make healthy lasting changes in your life! Click
here
to learn more about Personal Training, or Email our
Health & Fitness Specialist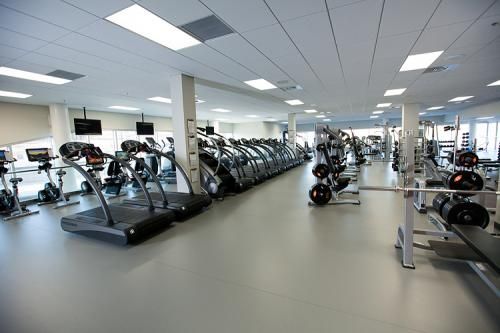 Programs
Our recreation programs, led by experienced instructors, will take you through a 4-8 week session, each focused on different specialties such as dance, circuit training, weight loss, and more.
Aquatics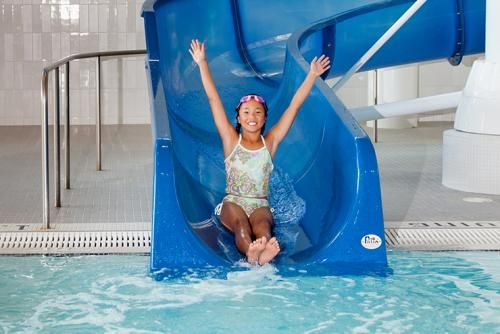 WILSONS AQUATIC CENTRE
Our state-of-the-art aquatic centre features an 8-lane competitive pool with a diving board, the Tim Hortons Leisure pool with a 2.5 story waterslide, and spacious locker rooms that include a family change room. We offer daily open swims, community swims, and most always have a dedicated lane available for lane swims. We also offer a variety of group exercise classes such as Aqua Swim and Aqua Zumba.
Drop in
and enjoy a swim or aqua group exercise class!
Swimming Lessons
Times are dedicated for RECC instructional programs for all ages, from 4 months old to adult. Sessions run for 8 weeks, with participants attending lessons 1 day/week. Participants may chose the day/time in their suitable category that works best for their schedule (must be maintained consistently for the 8 weeks). Learn about our swim lesson options and view the seasonal swim lesson schedule
here

.
Leadership Programs
At various times throughout the year we offer courses for Standard First Aid, Junior Lifeguards, Bronze Medallion and Bronze Cross, Water Safety Instructor, National Lifeguard Instructor, Lifesaving Instructor, and more. Check out our current program offerings for youth and adults.
Home of the Truro Centurions
Do you love to swim? Are you curious about competitive swimming? Then the Centurions may be for you! Since 1977 the Truro Centurions Swim Club has been dedicated to the promotion of competitive swimming excellence in the HUB of NS. Swimmers must: be able to swim a full lap of the pool using front or back crawl; be comfortable in the deep end of the pool; and have achieved a minimum of Red Cross Swim Kids Level 5. The Centurions program will introduce new athletes to four competitive strokes, dives, and turns. Emphasis is placed on proper body position, kick, recovery, and pull used by competitive swimmers. During each practice session skilled coaching staff introduce swimmers to new techniques that will further the individual swimming abilities of each athlete. Interested Swimmers are welcome to join the Centurions at any time throughout the season. Please contact
Head Coach Meghan Todd
to set up your two week free trial today!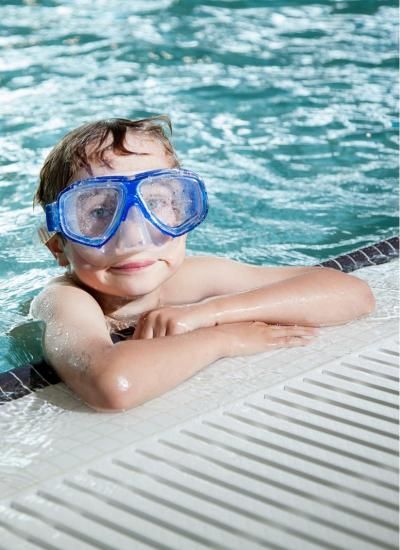 RECC Masters Swim
Masters is an adult drop-in swim club that provides coach guidance and training for non-competitive adult swimmers. This program is for participants who are over 18 years old, and can successfully swim one full length of the pool (25m). Participants can choose a swim workout designed for: beginner, intermediate, advanced, or triathlon swimmers. Promotes fitness, health, fellowship, participation, leadership and fun. Check out our
drop-in
schedule for Master Swim times.
Group Exercise in the Pool!
Aqua Fitness
Take the stress off your joints with Aqua Fitness for a low to no impact cardio and strengthening workout that allows you to move at your own pace. Guaranteed to have a splashing good time!
Aqua Movement
is a great class for people with arthritis, knee and hip replacements, or other medical conditions. This class will help with balance, mobility, flexibility and strengthening.
Aquabilities
, similar to Aqua Movement, uses different movements to encourage core stability and balance. Both Aqua Movement and Aquabilities are held in the leisure pool.
Aqua Zumba
is self-explanatory - a water version of the traditional Zumba class! Like to Spin? Hydrorider Fitness takes place immersed up to your chest in water, while riding a stationary bike.
Deep Water Core
. Challenge your balance and your abs in deep water with our Deep Water Core class.
All these classes are included with any
RECC membership
, though membership is not required to participate. Feel free to
drop-in
to try a class.
Subcategories
An annual Adult membership costs less than $2 per day - that's less than the price of a cup of coffee! We would be happy to sit down with you and discuss how you can access the RECC while working within your budget. For those facing financial barriers we offer reductions on memberships, providing facility access to local families, youth, and individuals through our RECC Life program click here to learn more on how to apply. Download a brochure.
ALL MEMBERSHIPS:

I AGREE TO DEFEND, INDEMNIFY, AND HOLD HARMLESS the RECC from any claim or expense whatsoever arising from my participation in activities at the RECC, whether brought by or on behalf of ME for any injury, damage, death or other loss to me, others, or the property of others. This indeminity includes any claim arising from medical services or transporation.

Please note that in most instances ONLY Family Memberships qualify for discounted programming.
ONLY Continuous Monthly Payment Plan andAnnual Paid in Full Memberships allow for a temporary freeze/suspend of up to two months annually
(programmed in one or two month periods, based onactivation date)

• 10 visit memberships, 1 month, 3 month, 6 month, promotional Paid In Full(PIF) memberships are NOT refundable. Payments are due at purchase.
• 10 visit memberships expire within 3 months from the date of activation and any unused visits cannot be redeemed beyond the expiry date.
• Membership access is designated only to the individual(s) assigned, access cannot be shared to others.
• A medical note is required to cancel a continuous payment plan or annual PIF membership without the cancellation notice period described below.
• No refund or credited time will be provided for regularly scheduled periods of necessary facility maintenance that may result in temporary service
shut downs.
• No refunds or credited time will be provided due to interruptions in schedules and/or cancelled programming (including closures for maintenance).
• It is the member's responsibility to ensure all forms of contact on their account are accurate.
• The Rath Eastlink Community Centre reserves the right to modify the pricing of membership fees and services at any time, provided that a minimum
notice of 60 days is given to all active members. Notification of any changes to pricing shall be delivered to members either through email or
prominently displayed signage at the facility. In the event of a price change, members will have the option to accept the new pricing or terminate
their membership prior to the effective date of the new pricing. Continued use of the gym facilities or services beyond the effective date of the new
pricing constitutes acceptance of the modified fees. The Rath Eastlink Community Centre is committed to providing fair and reasonable pricing, and
any adjustments will be made with careful consideration of the best interests of our valued members.
• In exceptional circumstances, the Rath Eastlink Community Centre reserves the right to cancel a member's membership without prior notice or cause.
Such circumstances may include, but are not limited to, violation of the gym's rules and regulations, disruptive behavior, failure to comply with
payment obligations, misuse or damage of gym equipment or facilities, or any other actions deemed detrimental to the overall member experience
and the well-being of the community. In the event of membership cancellation, any prepaid fees or dues for unused membership periods will be
forfeited and no refunds or credits will be issued. The decision of the Rath Eastlink Community Centre management in all matters relating to
membership cancellation shall be final and binding.

CONTINUOUS MONTHLY PAYMENT PLAN:
• Payments may take up to five business days to process. If a failed payment occurs, membership access will be suspended immediately. If the arrears
is not paid within 28 days of payment failure, the membership will be cancelled. Any future membership activations are subject to repayment of the
arrears and payment plan options may no longer be available)
• To cancel a membership, continuous memberships are required to provide at least 30 days advance notice prior to the next billing date
• The notice must be submitted in writing, either through email or in person at the Rath Eastlink Community Centre. During the notice period, members
will continue to have access to all gym facilities and services.
• Please note that there will be no proration or partial refunds for any unused portion of the membership. The final billing will occur on the regular
billing date following the notice period.
• It is the responsibility of the member to ensure the cancellation notice is received by the Rath Eastlink Community Centre within the required
timeframe. Failure to provide the required notice may result in continued membership charges. The Rath Eastlink Community Centre reserves the
right to modify this cancellation policy, provided that a minimum notice of 30 days is given to all active members.

• A freeze/suspension is available for 1-month or 2-months on a Monthly Continuous Payment Plan membership within the first 12 months of activation.
Your payment(s) due in the period of each month's suspension will be waived and access is frozen for that period. ( For plus one or family styles, all member access will be frozen for that period.)
The freeze/suspension of 1month or 2 months will reset in the next 12 month period after the one year anniversary is complete.

PAID IN FULL ANNUAL MEMBERSHIPS:
• Cancellation requires 30 days' notice. Any applicable refund will be prorated after the 30 days are complete, from the date of cancellation until the expiration date.
• Members will continue to have access to all gym facilities and services during the 30 days' notice period until cancellation.
• Refunds are available by cheque only and may take 2-4 weeks to process, after the final date of access/cancellation date.

• A freeze/suspension is available for 1-month or 2-months on Annual Paid in Full Memberships. The 1 or 2 month freeze will automatically extend the original expiration date by 1 or 2 months.
(For plus one or family styles, all member access will be frozen for that period.)
We value honesty and transparency and want you to be aware of all costs attached to your membership. There is a small facility enhancement fee (FEF) which is due at the time of activation for new annual members on recurring monthly payment plans. This is a one-time fee for new members or if your previous annual membership has not been active during the past 30 days. The revenue generated from this fee will assist in upgrades to assist in keeping our facilities modern, clean, and well-functioning. Our priorities for upgrades and improvements will be identified through feedback from our members.

To learn more about all the facilities you have access to with your membership, click here. Also check out our full seasonal drop-in guide with our full schedule of group exercise and programming options that are included in your membership!
Consult with our Membership Coordinator, call 902-893-2224, or visit our Welcome Desk to chat with us about getting started. We would be happy to give you a tour! Once signed up, you will receive a free fitness orientation from one of our experienced staff. Be sure to check out our conditions of use for each of our departments prior to joining.