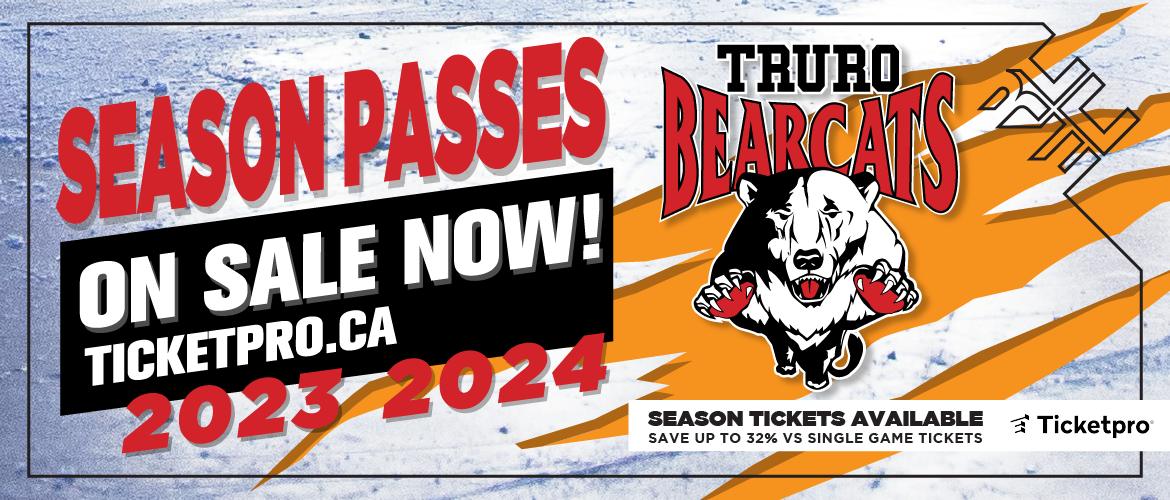 2023 - 2024 Truro Jr. A Bearcats Season

Season Passes
*ON SALE NOW*
Individual Games
*ON SALE NOW*
#EXPECTTOWIN


Please note our updated schedule for the following games:
September 16, 2023 Truro VS Yarmouth postponed date to TBD (use Sept 16 ticket to attend reschedule date)

December 10, 2023 Truro VS Valley rescheduled to September 20, 2023 (use Dec 13 ticket to attend Dec 6)

December 13, 2023 Truro VS Amherst rescheduled to December 6, 2023
(use Dec 13 ticket to attend Dec 6)

December 16, 2023 Truro VS Yarmouth rescheduled to December 18, 2023
(use Dec 16 ticket to attend Dec 18)

We hope YOU'RE just as pumped as we are for another season of the Truro Jr. A Bearcats!
Get your tickets NOW for the upcoming season so you don't miss out on exciting hockey, intermission games, prizes, and MORE!
Save money as a Bearcat fan! Buying a season pass will save you 32% if you attend every game! A season pass allows you to pick your seats, get into the exhibition games for FREE plus purchasing a season pass gets you 10% off the early bird event package for the 2023 World Juniors A Challenge!
Tell your friends and family because Bearcat games are an experience for everyone! This year, enjoy a family season pass! Two adults + 2 student/youths for only $700 (taxes included). That is a 22% savings when you purchase the family season pass compared to individual!

*No refunds or exchanges
*No Re-entry
*No Outside food/beverage permitted
*Youth 12 years and under must be accompanied by an adult/guardian age 16 years or older
*Students/Military must provide ID Card for discount
*Children 5 & under are free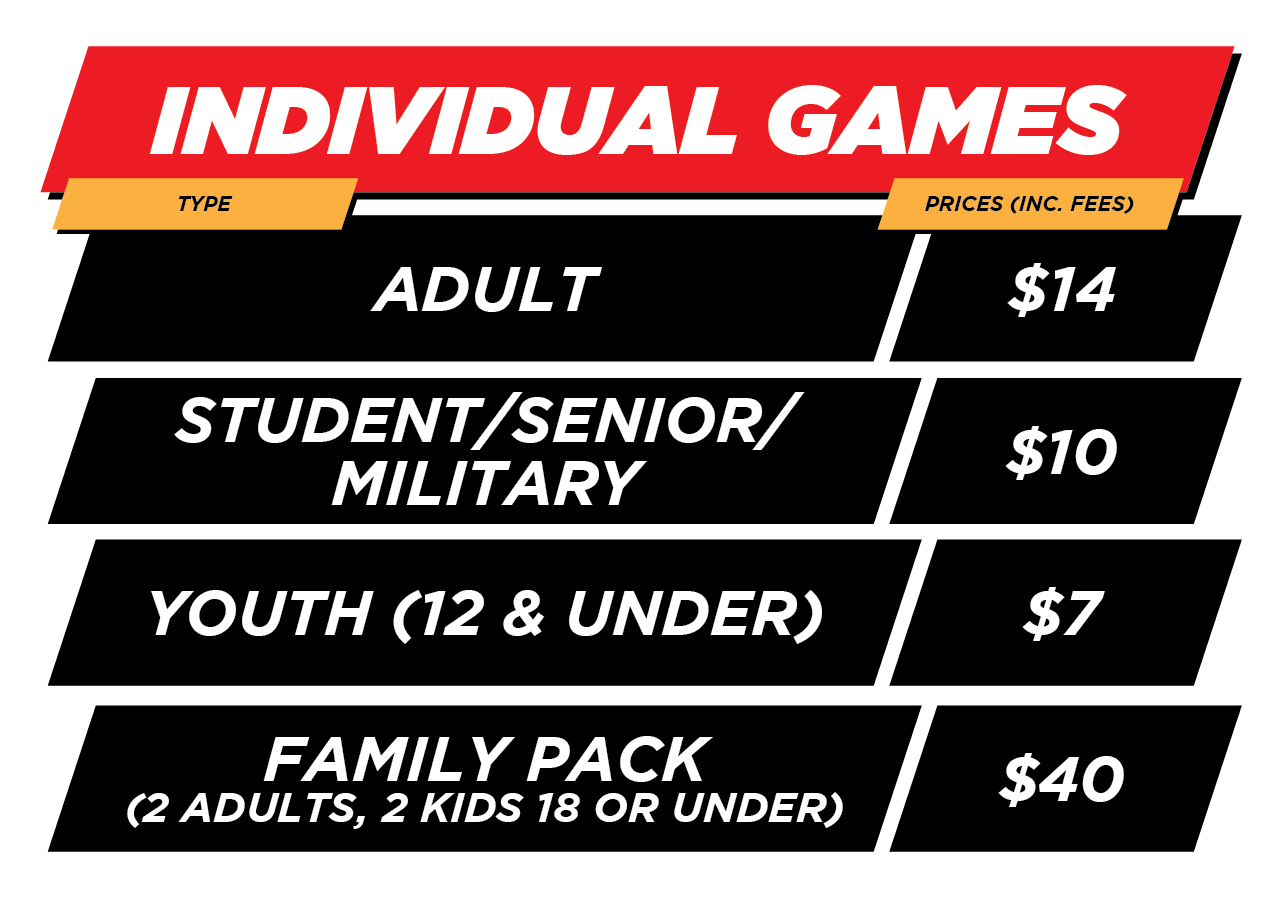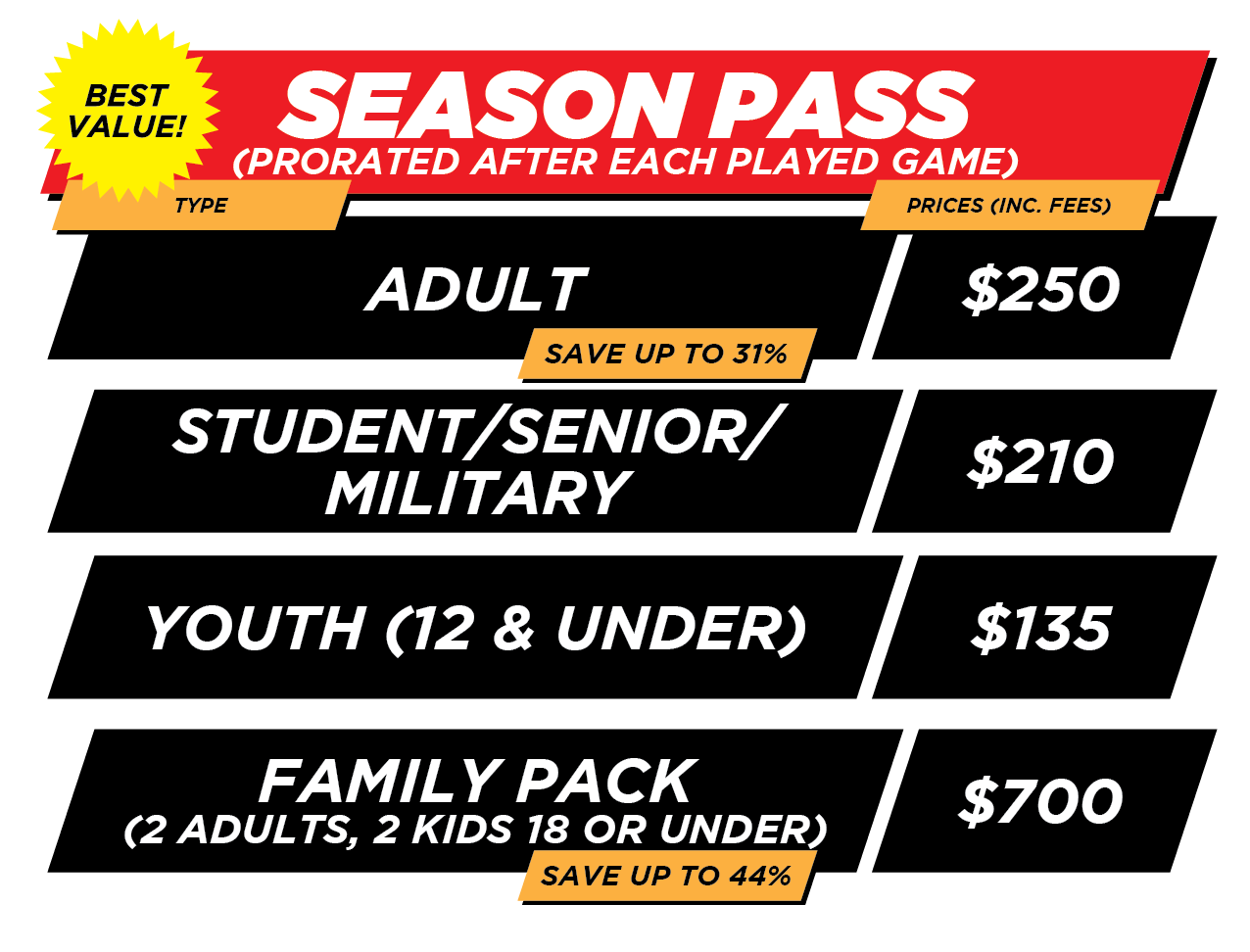 *Students/ military must provide ID
*Family pack is 2 adults & 2 student/youth - no expections/substitutions
Children 5 & under are FREE

About the Bearcats:

The Truro Bearcats are a Junior "A" ice hockey team based out of Truro, Nova Scotia. The Bearcats are one of six Nova Scotia teams in the Maritime Junior Hockey League. Formed in 1997 as a member of the Maritime Jr A Hockey League, they have stayed competitive over their franchise history. They have never had a losing record, and never missed the playoffs.