- In regards to the passing of Mike "Beard Guy" Taylor, the Rath Eastlink Community Centre offers heartfelt condolences and sympathies to Mike's family, friends, band mates, fans, and everbody that has and will continue to be moved by his music. Our thoughts are with everyone during this difficult time. Please stay tuned here for any and all notices or information regarding the scheduled February 9th performance of Walk off the Earth at the RECC. -


FEB 9th 2019 | TRURO, NS | Rath Eastlink Community Centre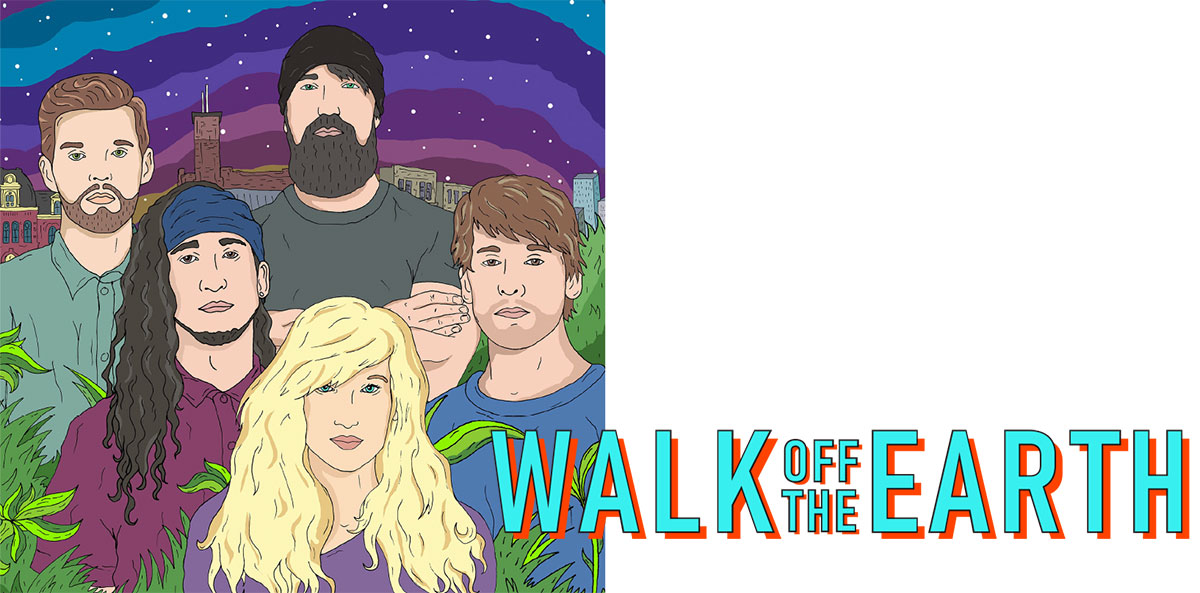 Walk Off The Earth, the Juno Award winning, multi-platinum musical phenomenon currently taking the world by storm – will play one show in Atlantic Canada on Feb 9, 2019 at the Rath Eastlink Community Centre.

Based in Burlington, Ontario, Walk Off The Earth exploded on YouTube with the brilliant 5-people-playing-one-guitar interpretation of Gotye's Somebody That I Used to Know, garnering over 180 million views. Since then, the band has released a string of successful original songs, sold out venues across the globe and collaborated with some of the biggest artists in the world, including Keith Urban, Snoop Dogg, Nicky Romero and Steve Aoki.

The chemistry between the members of Walk Off the Earth is undeniable. Marshall, Sarah and Gianni's individual vocal stylings mesh seamlessly with Taylor's haunting harmonies and keys while soaring over epic melodic arrangements held together by Joel Cassady's driving and prolific percussion work. Their independent spirit, unstoppable work ethic and awe-inspiring creativity has catapulted Walk Off The Earth into new and uncharted waters with only bigger and better things on the horizon.

"We are thrilled that
Walk Off The Earth
has selected our venue as their only Atlantic Canadian stop this February," says Matt Moore, general manager at the RECC. "We have no doubt that our local community and surrounding areas will pack the RECC and make this one to remember"
The show will be a combination of licenced and all ages.
Pre-sale tickets for RECC members go on sale Oct. 18 at 10 a.m.
General Public tickets will go on sale Oct. 19 at 10 a.m. starting at $59.75.

Tickets are available online at
ticketpro.ca
; or by phone at 1-888-311-9090. They can also be purchased in person at the Welcome Desk on the main floor of the Rath Eastlink Community Centre, 625 Abenaki Road Truro NS
A downloadable Seating Plan can be viewed
HERE