Vendor List
Just because we arent able to have our Christmas Craft fair this year, doesnt mean you can't #supportlocal and grab some great gifts for the holiday season!
Check out the vendors sites below:

December 5th
December 12th



Important Update: Nov 26th, 2020
Unfortunately, we have made the difficult decision to cancel the Christmas at the RECC craft fair this year.
The health and safety of the public, event staff, partners and vendors continues to be our top priority.
With the current restrictions and protocols in effect around Covid 19, we feel it would be best to cancel the event this season.
All vendors will be issued a refund cheque within 4 - 6 weeks. If you have any questions please reach out to rfarrell@therecc.ca
We'd like to take a minute to sincerely thank all of the people who were involved with this event. It is traditionally one of the highlights of our year to be able to open our doors to so many great local vendors and artisans.
Just because this event is cancelled for this year, doesnt mean you can't continue to #supportlocal.
Please check out the vendors websites for safe in person shopping, and online purchasing options.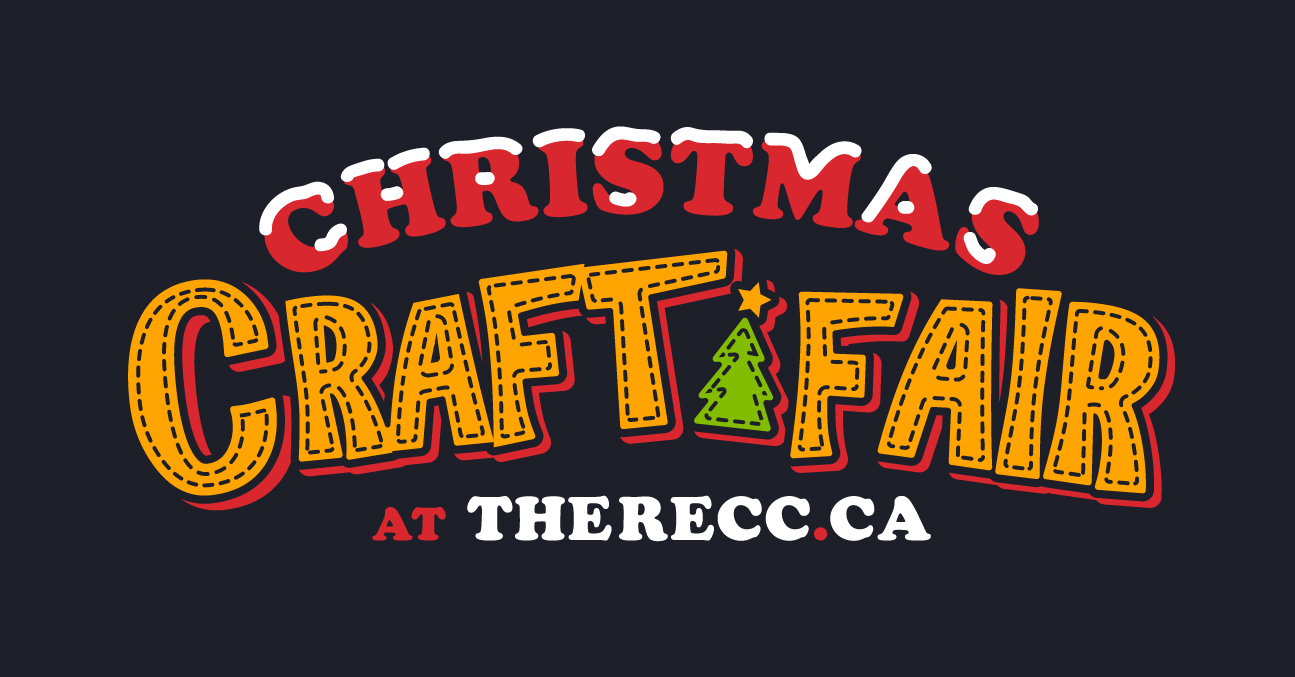 CHRISTMAS CRAFT FAIR at the RECC 2020
SATURDAY DECEMBER 5 & 12

|

9am - 4pm

|

FREE admission for all!
TWO DAYS! Featuring 40 different vendors each day
If you love local and are looking for that perfect gift for someone special (or yourself!), we're excited to continue our
Christmas at the RECC traditions. Our Christmas market includes the
best in local decor, food products, bee products, knitting, woodworking, artists, jewelry, and so much more!
The event will be following all Provincial Government and Public Health COVID regulations.
Masks must be worn by all vendors and shoppers.
Access is lower level main facility entrance ONLY.
** VENDOR INFORMATION: **
SPACE
1- 6' table & 1 chair provided. Only 1 person per table will be permitted due to COVID restrictions.
We do not provide table cloths or skirting.
All tables are numbered. Vendors may use their own tables, as long as the
allotted space is not exceeded. If you wish to provide your own table, chose a
suitable size and power accessibility on the map for your options and indicate
in the form that you will bring your own table.
No extension cords will be provided - vendors must bring their own.
Venue Map
SET UP
Saturday, December 5th and 12th from 7:30am to 8:45am. Upon arrival, your table will be set-up
with your business name labelled. ALL VENDORS MUST BE SET UP NO LATER THEN 8:45am.
REMOVAL
All Materials must be removed Saturday, December 5th and 12th from 4pm – 5pm
ALL VENDORS ARE REQUIRED TO STAY SET UP UNTIL THE END OF THE SHOW.
SECURITY
The RECC accepts no responsibility for damaged or stolen items.
CANCELLATIONS
Must be made before November 21st, 2020 by
contacting us
.
Any cancellations after November 21st are non-refundable.
QUESTIONS?
Email us
., or call Rachel Farrell at 902-893-2224