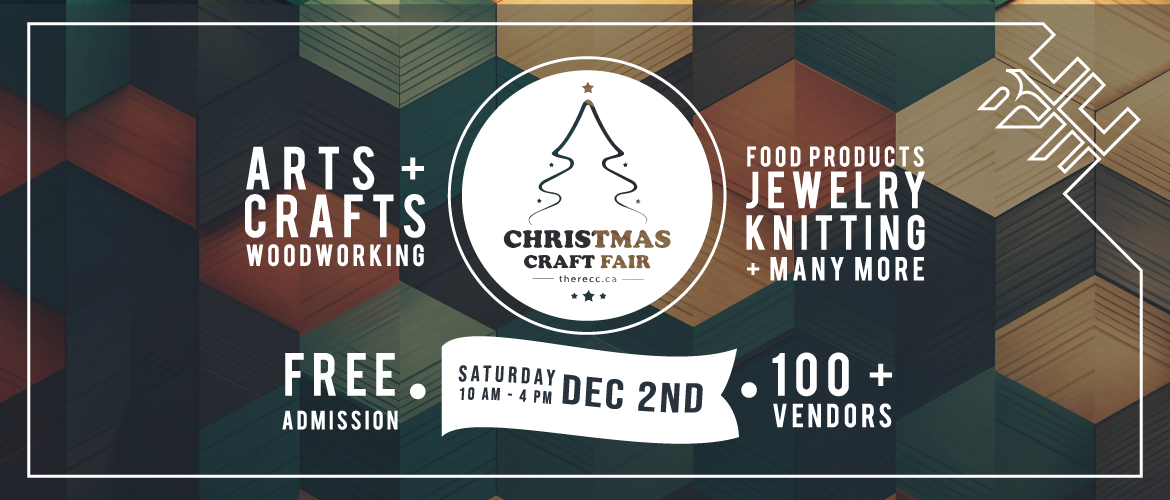 CHRISTMAS CRAFT FAIR at the RECC 2023
•SATURDAY DECEMBER 2•
•10am - 4pm•
•FREE admission for all Shoppers!•
•Featuring 100+ Vendors•
If you love shopping local and are looking for that perfect gift for someone special (or yourself!), we're excited to continue our Christmas at the RECC traditions. Our Christmas market includes the best in local decor, food products, bee products, knitting, woodworking, artists, jewelry, and so much more!
Vendor Information
Vendor Registration is now closed for the 2023 Christmas at the RECC Fair
CLICK HERE FOR A VENDOR MAP
Please note: there have been significant changes to the 2023 map so please look carefully when selecting your preferred table(s).
WHAT IS INCLUDED?
1 table & 1 chair provided. We do not provide table cloths or skirting.
All tables are numbered. Vendors may use their own tables/displays, as long as the allotted space is not exceeded (6ft or 8ft space)
If you wish to provide your own table, choose a suitable size and power accessibility on the map for your options and indicate in an email that you will bring your own table.
No extension cords will be provided - vendors must bring their own.
6 foot no power: $55.00 +HST
6 foot with power: $60.00 +HST
8 foot no power: $65.00 +HST
8 foot with power: $70.00 +HST
SET UP
Saturday, December 2nd from 8:00am - 9:45am. Upon arrival, your table will be set-up with your business name labelled.
ALL VENDORS MUST BE SET UP NO LATER THAN 9:45AM
REMOVAL
All Materials must be removed Saturday, December 2nd from 4:00 – 5:00pm
ALL VENDORS ARE REQUIRED TO STAY SET UP UNTIL THE END OF THE SHOW.
SECURITY
The RECC accepts no responsibility for damaged or stolen items.
CANCELLATIONS
Must be made before November 24th, 2023 by contacting
rfarrell@therecc.ca
Any cancellations after November 24th are non-refundable.
QUESTIONS?
Email us at rfarrell@therecc.ca